Last week Apple unveiled what could be viewed as the company's most anticipated product in the last ten years, the Vision Pro mixed reality headset.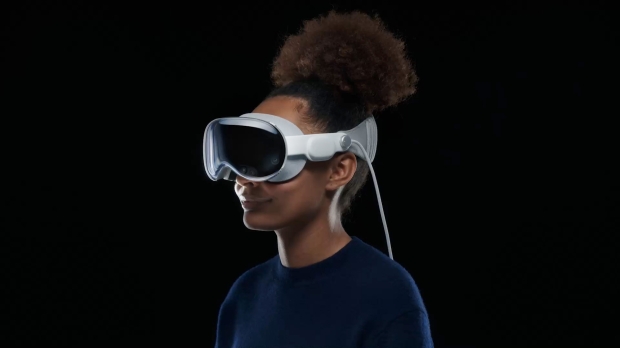 Apple's Vision Pro augmented and virtual reality headset has certainly made waves across the technology industry, with many tech-focussed YouTubers that were lucky enough to use the product for a limited amount of time taking to their channels to discuss their unique experiences. Marquess Brownlee, MKBHD, reported being very impressed with the eye-tracking, or the user's ability to navigate the user interface powered by Apple's brand new operating system, VisionOS.
If you have managed to catch any news on the Vision Pro, you have probably heard about the headset's exorbitant price tag. Apple will be slapping a $3,499 price tag on its Vision Pro, and according to reports, the company's preliminary sales expectations were at 1 million units. However, that number has reportedly been revised. According to Gizmochina, Apple has revised its initial sales expectations of 1 million to 150,000 units, or a figure that can be described as 'something much more appropriate.'
Apple originally expected it was going to sell one million units of the Vision Pro, which at a price tag of $3,499 would bring in an astounding $3.49 billion. It's unclear what it costs Apple to produce/ship a Vision Pro headset, meaning profit margin estimations are unavailable. However, Apple has revised its sales expectations to 150,000 units, meaning it now expects to bring in $524.8 million.
For comparison, Meta's Meta Quest 2 has sold over 20 million units, and from late 2021 to early 2023, sales doubled from 10 million units to 20 million. Apple readjusting its sales target for the Vision Pro after its unveiling may be the company reacting to the large public sentiment that the Vision Pro is an expensive headset that won't be adopted by the masses, purely based on its very high entry price.
With most 1st generation products, especially from Apple, the price tag is always hefty. Why? Well, Apple is taking a chance by jamming a bunch of new expensive technology inside a product, then giving the go-ahead to manufacture hundreds of thousands of units, which it doesn't know the public will then buy.
Since the price point for the Vision Pro is so high, there will be even fewer adopters, but those that do purchase the Vision Pro will be the ones that really get to determine the future of Apple's new mixed reality headset line-up. Without people buying the 1st generation Vision Pro, the public won't get a second or third generation as it would simply be a bad business move by Apple.
But the more people that buy the 1st gen will eventually lead to lower manufacturing costs and hopefully a Vision Pro headset with an appropriate price point. Perhaps one day, users could pick up a Vision headset with an iPhone as a bundle.