Today Apple and Hideo Kojima announced that Death Stranding Director's Cut is coming to the Mac in 2023, and Kojima also plans to bring future games to the platform as well.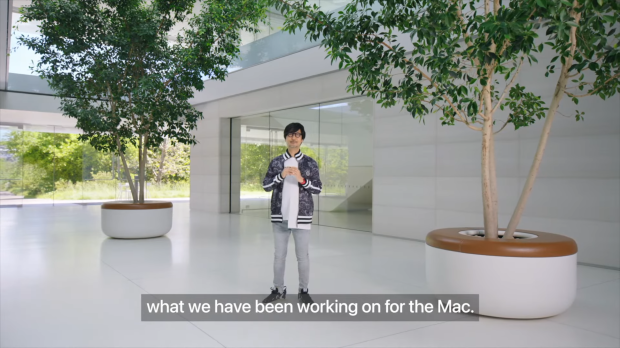 Apple is mostly known for productivity and not gaming, but the introduction of its new Metal 3 tech has attracted some developers to release newer titles on Mac, including Capcom with Resident Evil Village. Now Kojima Productions is bringing Death Stranding to Mac.
Apple's latest WWDC 2023 showcase highlighted a new feature called Game Mode that's coming to Macs this year. Game Mode optimizes and prioritizes CPU and GPU to help streamline frame rates, while also reducing controller input latency by doubling Bluetooth sampling rates. Apple also announced a new Metal game porting toolkit that makes it "even easier for developers to port their games from other platforms" through simpler conversion processes.
That's when Hideo Kojima took the stage to announce Death Stranding's Mac launch, while also potentially hinting at a Mac release of Death Stranding 2--and other future Kojima Productions titles.
Here's what Kojima said:
"Hi everyone, I'm super excited to be here to tell you about what we have been working on for the Mac. I have been a die-hard Apple fan since I bought my first Mac back in 1994. It has been a dream of mine to see my team's best work come to life on the Mac.

"Now we are entering a new era for gaming on the Mac.

"So I'm very happy to announce that we're bringing Death Stranding Director's Cut to the Mac later this year.

"The Mac version takes full advantage of the latest Apple technologies to provide the best experience to our fans. I was blown away by the Power of Apple silicon and Metal 3, with its modern rendering pipeline, and the amazing graphical fidelity delivered by MetalFX Upscaling.

"I hope game creators everywhere will take advantage of this power to develop exciting and revolutionary new experiences.

"This is just the beginning, and we are actively working to bring our future titles to Apple platforms".