At Computex 2023, ASUS lifted the lid on its latest wireless gaming keyboard to drool over (or try not to) with the ROG Strix Scope II 96. After a brief hands-on with the keyboard at ASUS's HQ in Taipei, this is on track to be just as impressive as the ASUS ROG Azoth Mechanical Keyboard we recently reviewed.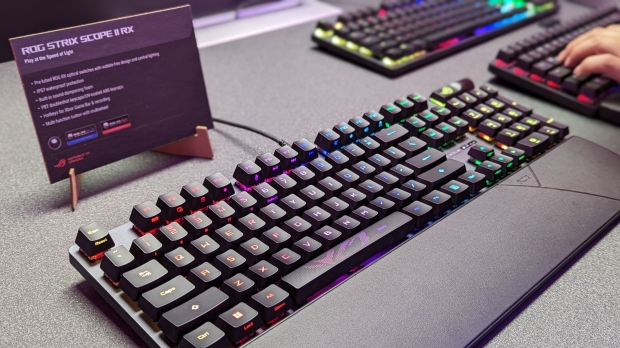 The 96 in the naming refers to its compact 96% form factor, meaning it retains all function keys and the numerical keypad without taking up too much desk space.
Under the hood sits ASUS's new pre-lubed hot-swappable ROG NX Snow switches with fast actuation and a linear keystroke feel. The top housings are polycarbonate (PC), with the bottom housings made of polyoxymethylene (POM) composite and POM. Interestingly ASUS will offer two styles of keycaps, the always impressive PBT double shot or new UV-coated ABS keycaps.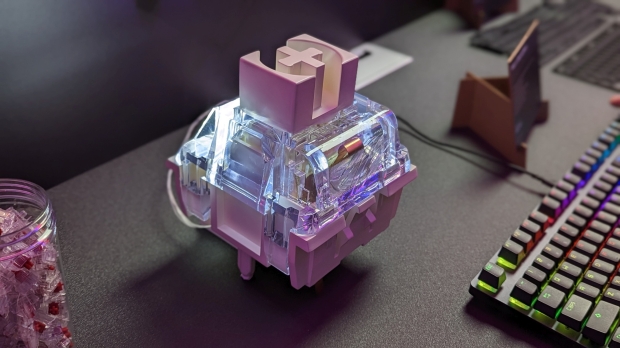 Like the Azoth, the new ROG Strix Scope II 96 features a robust build and will be whisper-quiet thanks to sound-dampening foam and an additional switch-dampening pad - not to mention the pre-lube action on the switches.
On the wireless front, it supports ROG SpeedNova technology for low-latency performance for gaming and the ability to pair with up to three devices via Bluetooth connectivity. Visually it follows the sleek RGB-lit minimal aesthetic we've seen from ASUS's ROG keyboards of late, with a customizable scroll wheel and dynamic lighting options.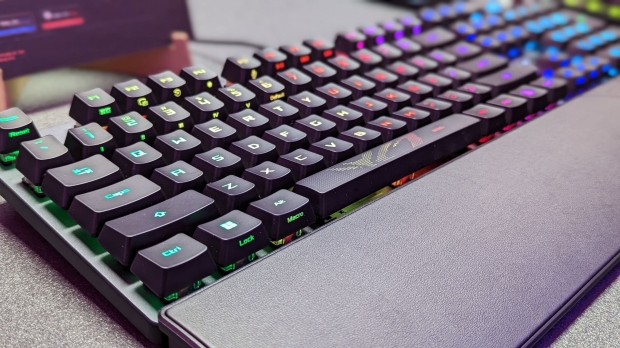 It's certainly a looker and performer, with ASUS noting that it plans to release Strix Scope II and Strix Scope II RX full-size gaming keyboards following the 96's debut.