Sabrent's new Rocket Q 2230 SSD, available in 2TB capacity, not only fits in Valve's Steam Deck but also delivers exceptional PCIe Gen4 performance and offers enough space to install several games. It's also compatible with the new ASUS ROG Ally PC gaming handheld, so it's a great choice for portable gaming fans.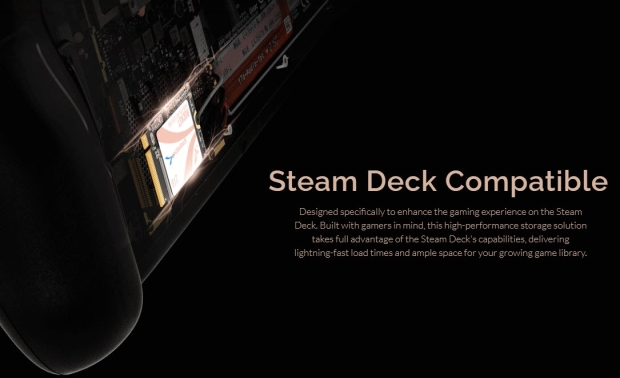 Sabrent has put the new Rocket Q to the test inside a Steam Deck at its labs, and the results are impressive, with sequential read speeds of over 3,5000 MB/s and write speeds of over 3,200 MB/s. With Valve allowing for game installs to be copied over a network to a Steam Deck, you'll have enough speed to make a dent in the 2TB capacity in no time. Not to mention the benefit of faster load times to get into the action.
Specs-wise, the Rocket Q 2230 SSD offers speeds of up to 5,000 MB/s and 800K IOPS in a small package with 176-layer Micron TLC NAND flash and a fast 12nm Phison E21T SSD controller. Sabrent notes that the Rocket Q 2230 SSD has been designed with portable gaming devices like the Steam Deck, with an eye toward improving load times, capacity, and long-term reliability.
The M.2 2230 form factor is also compatible with devices like the Microsoft Surface, with the 2TB available now via Amazon for USD 299.99 (link below). For added peace of mind, it has a 5-year warranty backed by Sabrent's excellent track record of delivering high-speed, high-performance storage solutions. There's also a 1TB variant available for USD 109.95 for those looking for a more affordable option.
Here are Sabrent's benchmarks for the Rocket Q 2230 SSD in the Steam Deck.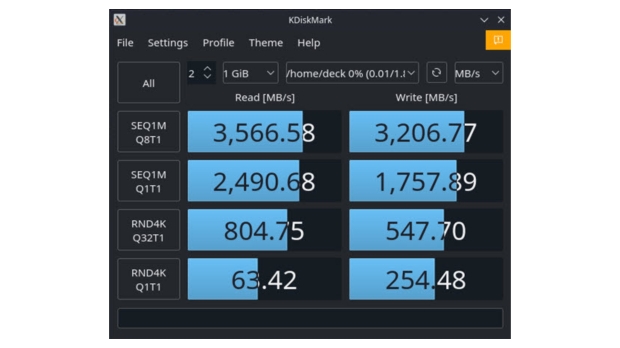 And here are the benchmarks for the existing 64GB and 512GB SSD models of the Steam Deck.