AMD's Radeon RX 7600 GPU, the firm's purported response to the imminent NVIDIA RTX 4060 Ti, has witnessed another spec leak, this time from GPU-Z.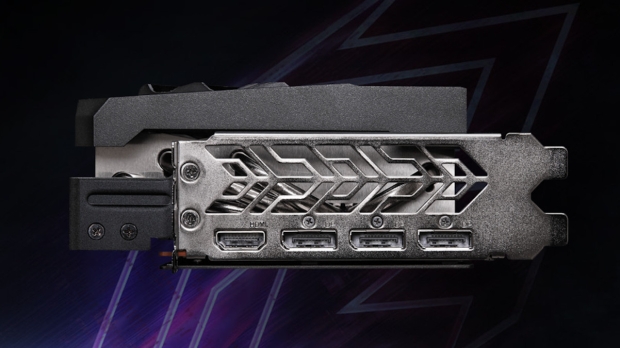 The GPU-Z info was sent over to VideoCardz, and it underlines previous speculation, showing that the RX 7600 is set to run with 2,048 Stream Processors (graphics cores).
The RX 7600 will be equipped with 8GB of GDDR6 video memory and a 128-bit bus, if the spec details provided aren't fabricated somehow (as always, we must leave some room for doubt with any leak).
The base clock is reported at 1720MHz with boost to 2655MHz tops, though VideoCardz assures us that it's been told the RX 7600 will boost up to 2.85GHz in real-world usage.
The rumor mill believes that AMD will launch this GPU on May 25, a week today, but first of all, we're going to see NVIDIA's RTX 4060 Ti pop up.
This will make for quite the battle between these mid-range GPUs, and one that AMD looks set to get the advantage with on the pricing front - at least if the rumor mill is right.
Pricing will be key
From what we've heard, the RX 7600 will be priced at around the $300 mark, with NVIDIA's RTX 4060 Ti 8GB version supposedly set to be offered for $399, going by the latest leaks.
That's considerably more expensive, of course, and the performance of these two GPUs shouldn't be all that far apart, again if the rumor mill is right - and the weight of rumors is really stacking up for both launches now.
NVIDIA may be relying on features like DLSS 3 to give the RTX 4060 Ti extra appeal, but that strategy could be inadvisable in some respects, given that only a relatively small subset of games supports the frame rate boosting tech thus far (and there are certainly detractors out there when it comes to the reputation of DLSS 3's frame generation).
That said, both of these graphics cards are courting more controversy with that loadout of 8GB of VRAM, which many regard as insufficient, even for 1080p gaming these days.
Although NVIDIA is rumored also to be offering a second variant of the RTX 4060 Ti with 16GB, the catch being that this card will see the price jacked up considerably - to $499 if the leaks are correct.
The question remains whether AMD will have a reply in the near future in the form of an RX 7600 XT - and whether that will also load up with more video memory. We'd imagine it will, certainly if NVIDIA's 16GB version of the 4060 Ti turns out to be real, which seems very much the case.