Sam Altman, the CEO of OpenAI, the creator of the highly popular artificial intelligence-powered chatbot, ChatGPT, is close to securing $100 million in funding for another one of his projects called Worlcoin.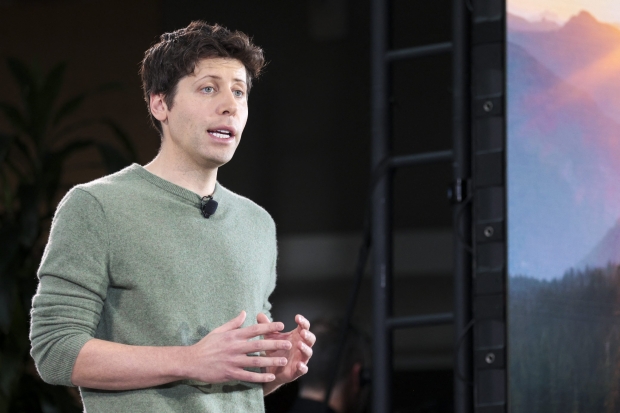 According to a new report by the Financial Times, which spoke to three people familiar with the deal, Sam Altman is on the verge of securing a new round of $100 million in funding from new and existing investors for Worldcoin, a project that aims at creating a global digital currency that is distributed equally and fairly to everyone. The project's foundations lay with Worldcoin's proof-of-personhood protocol that involves users participating in a biometric scan of their irises, which is then verified against a government-issued ID such as a driver's license.
Once the user is verified, Worldcoin is able to distribute the token out to the unique personhood address. Additionally, last week Worldcoin announced World App wallet and World ID, a new protocol that will enable users to sign in to websites, applications, and other cryptocurrency-related applications. The company was only founded in 2019 and has since reached a $3 billion valuation, attracting the attention of many investors around the world that are interested in the utility of iris scans.
So, how many people are participating? According to a Fortune report published in March, at least 40,000 people are getting scanned their irises scanned by Worldcoin's iris-scanning device called an "Orb". At the time of publication, there were around 1.4 million registrants globally, but that number is now likely far higher.
However, Worldcoin hasn't just received praise for its ambitious idea as Edward Snowden, the former National Security Agency (NSA) contractor known for leaking classified information about the United States government, has raised concerns about the ethical implications of using the human body as a way of verification for a cryptocurrency coin. Additionally, Snowden warned that Worldcoin might be slyly intending to collect a large database of millions of iris scannings. What the company would do with such a database is anyone's guess, but it would be right to assume that it would be valuable to someone or some company.
In other news, a company is planning on giving away half a million 55-inch 4K TVs that come with a second display. The second display is customizable to a degree and allows for sports scores to be displayed, stock prices, weather, or even widgets. However, there is a catch. The TV harvests all the data it possibly can and has permanent advertising spots.