FTC Chain Lina Khan denies allegations of potential collusion between the FTC and overseas agencies, and directly responds to comments from former SEC chair and NEC director.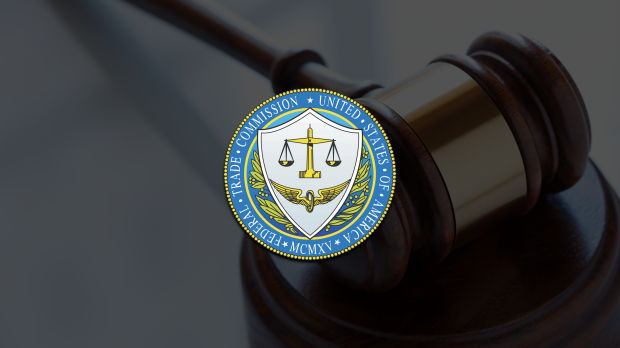 The FTC's decision to sue to block the Microsoft-Activision merger has been met with widespread scrutiny. The FTC was the first to take legal action against the merger, and UK regulators at the Competition and Markets Authority (CMA) also chose to block the merger in late April. Activision CEO Bobby Kotick, who stands to gain about $185 million in share value if the merger goes through, went so far as to say the CMA has been "used as a tool by the FTC," and that the British agency has been "co-opted by FTC ideology."
Other officials have expressed similar sentiments, with former SEC chair Jay Clayton and NEC director Gary Cohn outlining their thoughts in a New York Times op-ed piece entitled The Microsoft-Activision Mess is a Blow to American Sovereignty. In this op-ed, both Clayton and Cohn say that the FTC seems to be 'outsourcing U.S. regulatory policy to Europe:
"Some regulators, in their zeal to achieve a social policy agenda set by a few extreme progressives in the Democratic Party, seem to be embracing a new strategy that evades constitutional impediments: outsourcing U.S. regulatory policy to Europe," the two former U.S. officials wrote in the NYT op-ed piece.
Now FTC Chair Lina Khan has delivered a response to these allegations.
In a recent interview with CNBC, Khan said:
"Those allegations are just flatly untrue. There has long been a history of U.S. enforcers cooperating with, sharing information with, international enforcers that's occurred over multiple decades under both Democratic and Republican administrations."

"Interestingly, the business community has supported and actively encouraged that topic, that type of cooperation and coordination.

"The FTC here reached an independent judgment [on the Microsoft-Activision merger] back in December looking at the facts before it, looking at the laws of the U.S. as applied to these facts, as applied to this transaction.

"Each jurisdiction applies its own authorities, applies its own laws.

"We, of course, engage in best practices in terms of coordination and information sharing, but there's no question that every enforcer is using its own independent judgment to reach the conclusion that it does."
Chair Khan's words underline those spoken by FTC spokesperson Douglas Farrar, who had previously denied the remarks made by Activision CEO Bobby Kotick, telling Reuters that the agency "absolutely did not collude with the CMA or any other international body on any proposed merger review."
Chair Khan's response also points to the FTC's standard practice of consulting and co-operating with other worldwide regulators on specific cases, including mergers that affect global economies and markets.
In its final decision report, the CMA did say that it had consulted with foreign authorities on the Microsoft-Activision merger.
"We have also been conscious of the international context, and have consulted with other competition authorities, including in the EU and US," the CMA said in the report.
FTC Chair Khan had also delivered comments on the Microsoft-Activision merger, saying that the Commission had a responsibility to protect competition and innovation in nascent markets such as the cloud and subscription gaming segments.