Activision-Blizzard's top executive management have a large vested interest in seeing the Microsoft merger close, with the CEO potentially making a substantial fortune from Microsoft's share buyout offer.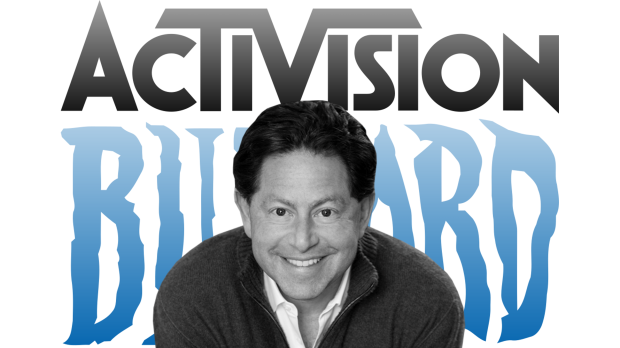 Microsoft wants to buy Activision Blizzard King to accelerate its gaming ambitions, and the tech giant is prepared to pay $68.7 billion to acquire the world's largest independent games publisher. Microsoft has made a tender buyout offer of $95 per share as part of a deal that will see current shareholders and top-level C-suite executives making out with millions. Activision CEO Bobby Kotick in particular could walk away with over $100 million from his tremendous amount of valuable shares.
A new report from Axios crunched some numbers to determine how much Activision's top brass could make from the merger. According to Axios' findings, Kotick could make as much as $185 million in stock value if the merger is approved and is able to close.
"Kotick owns nearly 4.3 million shares in the company, with the right to acquire 2.2 million more through stock options," Axios' Stephen Totilo writes.
"If the deal happens, Kotick's 4.3 million shares would gain $86 million in value. His stock options, which are tied to exercise prices of as little as $47 per share, would gain $98.8 million."
The details of Activision's executive compensation plans have been outlined in a recent Schedule 14A Proxy Statement SEC filing that can be found here.
Kotick has been quite vocal in his support of the merger, but regulators have pushed back with allegations of anti-competitive effects in the cloud and console video games market segments.
Kotick has responded to the blocks with incendiary remarks, going so far as to tell CNBC that the CMA is "being used as a tool by the FTC" following the UK regulator's decision to block the Microsoft-Activision combination.
In one of the most eye-opening quotes, Activision told the BBC that the "UK was closed for business," further saying that the company would "re-evaluate its growth plans" for the region.
However, our findings indicate that pulling out of the UK would be disastrous for Activision-Blizzard, who would lose out on over $800 million in annual revenues if it chose not to sell its games to Britain.
Both Activision and Microsoft plan to appeal the CMA's decision, and reports indicate that Microsoft has retained Daniel Beard KC, a top appeals lawyer that will help lead the charge in the company's hopeful reversal of the merger block.