Activision-Blizzard CEO Bobby Kotick comments on the ongoing regulatory scrutiny surrounding the $68.7 billion Microsoft-Activision merger, saying that UK regulators may be following the FTC's alleged ideological approach to the merger.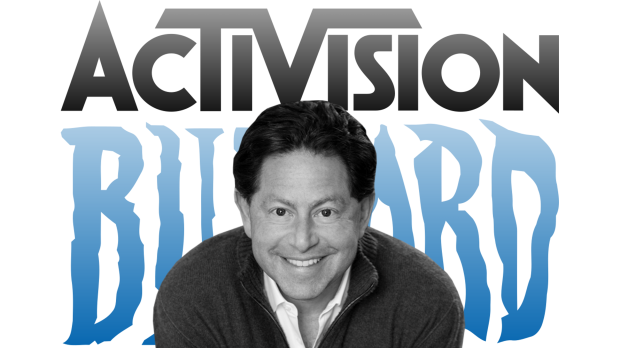 Yesterday UK competition regulators at the Competition and Markets Authority (CMA) published a series of very important documents relating to the Microsoft-Activision merger. The CMA, who is overseeing the approval process for the potential joining of the two billion-dollar gaming giants, has provisionally determined that the merger could harm UK gamers by in turn harming competition in the gaming market.
The CMA has yet to make a finalized decision and is currently inviting the games industry to provide more information and evidence, which legal counsel from Microsoft, Activision, and Sony are very eager to do. The CMA has published their early findings alongside a list of possible remedies based on the provisional findings, and now regulators are open to arguments against their claims. Essentially, the CMA is at the "change my mind" phase.
Now management is starting to speak out on the CMA's report. We've seen executives from all sides comment on the merger, from Microsoft CEO Satya Nadella, Xbox gaming president Phil Spencer, Sony's Jim Ryan, and Activision CEO Bobby Kotick. Some of the comments have been confusing at best and quite rude at worst.
In a recent interview with the Financial Times, Activision-Blizzard CEO Bobby Kotick made some interesting public comments that seem to antagonize UK regulators. As I wrote previously, this isn't a good idea--companies should not be using websites to bicker.
Kotick told the FT that UK regulators "seem like they've been co-opted by the FTC ideology, and not really using independent thought, or thinking about how this transaction would positively impact the UK."
The Activision CEO is referring to the FTC's move to sue to block the merger in administrative court. The FTC is cracking down on tech mergers and is believed to use the Microsoft-Activision merger as a kind of proving point that allows Lina Khan's FTC to cut their teeth on a high-profile case and push back against Big Tech.
We have to remember that the CMA's report is not final and does not represent their ultimate decision. The CMA is open to negotiations and remedies, which are basically stipulations that Microsoft and Activision will need to follow to get the deal passed.
There are two types of remedies in this case: Structural and behavioral. For more info on these remedies and the CMA report, click here.