China has brought down its mysterious space plane after a mission that lasted nearly an entire year with a total of 276 days spent in Earth's orbit.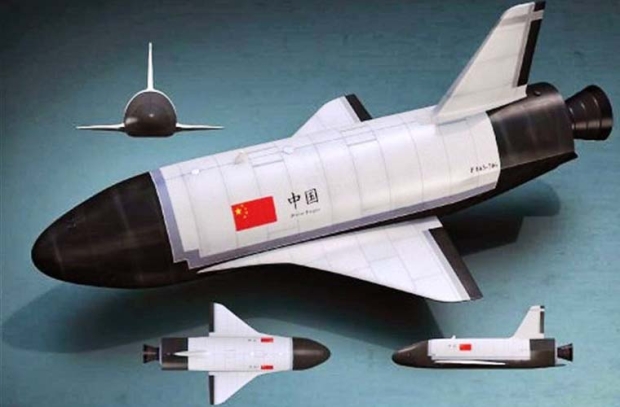 The top secret space plane has ended its second orbital mission for China, and according to China's state-run Xinhua news agency, the mysterious space plane landed safely back on Earth at the Jiuquan Satellite Launch Center in northwest China on May 8. According to Xinhua, the grounding of the space plane demonstrates the success of the overall experiment and a "breakthrough in China's research on reusable spacecraft technologies". Notably, the space plane launched from Jiuquan on August 4, 2022, and publicly there wasn't much known about the mission.
Regardless of the ambiguous details of the mission, the space plane was still tracked by astronomers and those interested. On October 31, China's experimental reusable spacecraft ejected an object into orbit. What exactly that object was is unknown, but some hypothesized it was a service module, which indicates the plane was preparing to land back on Earth. However, given the many more days the space plane stayed in orbit, this hypothesis proved unlikely. Other officials suggested it may have ejected a small satellite that's designed to monitor the space plane, which publications write is likely the correct guess.
"The success of the experiment marks an important breakthrough in China's research on reusable spacecraft technologies, which will provide more convenient and affordable round-trip methods for the peaceful use of space in the future," wrote Xinhua
If you think you have heard of a space plane before, you would be right, as the United States Space Force has its own version called X-37B. Just like China's space plane, X-37B is completely autonomous and also stays in orbit for extended periods of time. Unlike China's space plane, there are some details known about the cargo aboard X-37B, such as technology, an experiment designed to harness solar rays outside of Earth's atmosphere and transmit power back down to Earth's surface in radio frequency microwave energy.
Similarly, the US Space Force has classified the majority of the experiments that were onboard X-37B, but what is known is that the US Space Force's experimental plane spent an astounding 909 days in orbit before it returned to Earth. Reports indicate that China's space plane has a similar design to the United States version, with estimations putting its dimensions at about 29 feet long, a wingspan of 14 feet, and a height of 9 feet.
In other space news, NASA has confirmed the existence of an object that defies the laws of physics. The space agency has posted a new blog explaining what it knows about the object and how it was detected. If you are interested in reading more about it, check out the below link.