NASA has taken to its website to announce a type of object that is currently defying our understanding of physics as its more than 100 times brighter than it should be.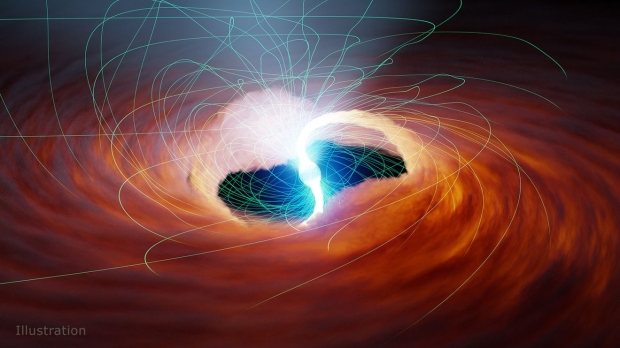 These objects, as detailed in NASA's recent blog post, are called ultra-luminous X-ray sources (ULXs), and the levels of brightness they give off seemingly bypass the physical boundary of how bright an object can be. This boundary is called the Eddington limit, and according to a recent study published in The Astrophysical Journal, researchers have conducted a first-of-its-kind measurement using NASA's Nuclear Spectroscopic Telescope Array.
The results of this measurement confirm these objects are breaking the Eddington limit, leaving scientists and astronomers to hypothesize how this could even be possible. An example would be a ULX called M82 X-2, which is a neutron star or the dead remains of a star once very active like our Sun. While neutron stars are much smaller in size, their surface gravity is about 100 trillion times stronger than the gravity we experience on Earth. Due to the intense gravitational pull, when matter collides with the surface of the neutron star, energy is released, generating an explosive effect.
"These observations let us see the effects of these incredibly strong magnetic fields that we could never reproduce on Earth with current technology. This is the beauty of astronomy ... we cannot really set up experiments to get quick answers; we have to wait for the universe to show us its secrets," said lead study author Matteo Bachetti, an astrophysicist at the Cagliari Astronomical Observatory in Italy.
NASA writes that if a marshmallow was dropped on the surface of a neutron star, it would hit with the same energy as a thousand hydrogen bombs exploding. M82 X-2's intense gravity means it consumes everything around it, and according to the new study, the neutron star consumes approximately 1.5 Earth masses each year. Researchers hypothesize that the large amount of matter colliding with the neutron star's surface may be enough to release a ULX, which was detected by astronomers.
While researchers can string together a series of hypothetical events, nothing has been confirmed just yet. The team behind the study believes the physics-defying brightness may have something to do with M82 X-2's intense magnetic field that may be influencing its atomic makeup, enabling it to grow brighter than what is known to be possible.
Unfortunately, researchers won't be able to recreate the environment on Earth for a ULX to be produced, as current technology is incapable of providing the magnetic field that would be required. Instead, astronomers will keep their eyes peeled for any events that fit the ULX description as the more data on these objects and the phenomena they produce, a more deeper understanding is acquired. If you are interested in reading more about this topic, check out NASA's blog post here.