It was only last week that the US military's X-37B space plane reached a milestone number of days in orbit while on its mysterious mission.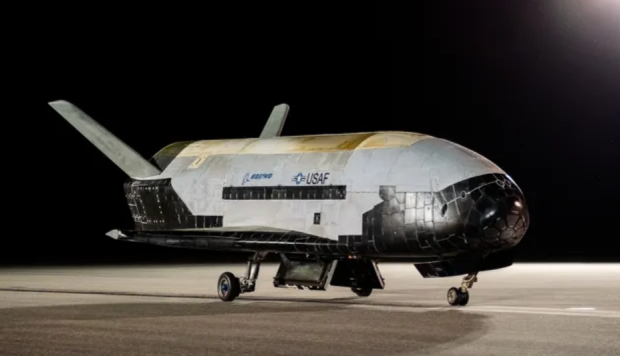 The X-37B space plane that has captured much attention is called Orbital Test Vehicle 6, or OTV-6, and was launched from Cape Canaveral Space Force Station in Florida on May 17, 2020. OTV-6 is the sixth space plane launched under program, with the first being launched in 2010, spending just 224 days in orbit, and the last being OTV-5, which launched in 2017 and spent 780 days in orbit. Now, OTV-6 has broken that record when it touched back down at NASA's Kennedy Space Center in Florida on Saturday, November 12, completing 908 days in orbit.
The mystery behind the space plane is widely known as the majority of its contents, equipment, mission objectives, etc, are classified, with only a few details being given to the public. What is known is that Boeing constructed OVT-6 and that during its time in orbit, it deployed the FalconSat-8 that's developed by the US Air Force Academy, which is carrying its own experimental payloads counting five, as well as the Naval Research Laboratory's photovoltaic radiofrequency antenna module, which is an antenna designed to convert solar power into radio frequency microwave energy.
Additionally, OTV-6 is carrying two NASA experiments aimed at testing the impact of radiation on seeds which will help humans grow food in space in the future. It's unknown when OTV-7 will launch, but considering the amount of science that can be conducted on one of these missions, and if the opinion of Jim Chilton, the senior vice president of Boeing Space and Launch, is anything to go by, we can assume that it won't be long before the next space plane is sent up. Considering the progression of beating previous records, it could be assumed that OTV-7 will smash through the 1,000 day mark.
In other news, now-Twitter-owner Elon Musk has publicly apologized for Twitter while announcing that the platform is feeling "increasingly alive". The SpaceX and Tesla CEO has also called for a payroll audit to be conducted in order to determine which staff members are real and which are "ghost workers".