The Samsung Galaxy Z Fold 4 hasn't been around all that long but the world has already turned its attention to what comes next. What comes next is the Galaxy Z Fold 5 and we've now been treated to the first real renders of the unannounced device.
Those renders come via leaker @OnLeaks and SmartPrix which published them today. And while the renders might not be anything close to outlandish, they do show us a phone that looks different from the current model in a couple of ways.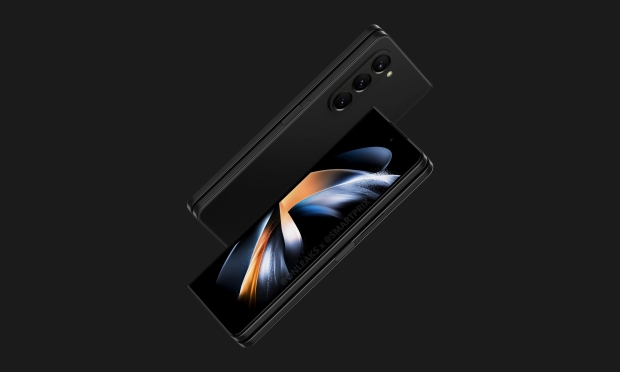 What the renders do appear to show is that the Galaxy Z Fold 5 will be quite a bit thinner than the phone that it will replace. When closed, the phone is expected to measure 154.9 x 67.1 x 13.5mm, a fair bit thinner than the 15.8mm of the Galaxy Z Fold 4.
That's all thought to be thanks to a new hinge that will have a few features of its own. The droplet design will mean that there is no longer a gap when the display is closed which also means that we can hopefully expect a less pronounced crease when the phone is open as well.
When fully opened the Galaxy Z Fold 5 is expected to measure 154.9 x 129.9 x 6.3mm which is just a tad smaller than the previous model bar the thickness which remains unchanged.
Around the back, we can see a raised camera bump with three main sensors with what appears to be the LED flash pushed off to the side.
Beyond that, these renders don't really give the game away too much because we don't know what's going to go on inside. But from the outside what we're using so far is good - some tweaks of the existing design without throwing the baby out with the bathwater.
Now, we wait. Samsung is expected to unveil the Galaxy Z Fold 5 alongside the Flip 5 in or around July or August, so we still have a little while to wait without it being miles into the future.
Before then we can expect there to be plenty of leaks and renders to show the phone in all its glory before that big announcement later in the year.
After the Samsung foldables are here we'll be straight into iPhone territory, with the iPhone 15 lineup set to be announced in the first week or so of September alongside new Apple Watches and possibly more. Rumors surrounding those phones are already starting to bubble along nicely, too.