ASUS has announced that it is holding a special ROG Ally launch event on May 11, 2023. It will reveal the full specifications and pricing for its upcoming PC gaming console handheld that is being pitched as an alternative and direct competitor to Valve's Steam Deck.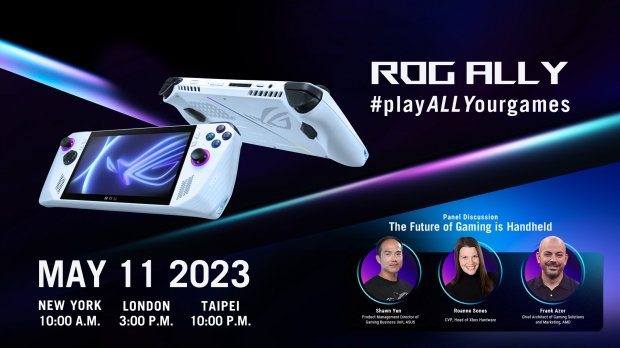 The launch event is being reported by many as the actual launch date for the ROG Ally, though the press release doesn't specifically state this is the case. The presentation will start at 10.00 a.m. Eastern Time (14.00 GMT). It will feature a panel discussion with Shawn Yen, Product Management Director of the Gaming Business Unit from ASUS, Roanne Sones, CVP, Head of Xbox Hardware, and Frank Azor, Chief Architect of Gaming Solutions and Gaming Marketing from AMD.
Although full specifications aren't available, we know quite a bit about the ROG Ally, specifically that it's powered by the new Ryzen Z1 Extreme processor with RDNA 3 graphics that was formally announced earlier today. The powerful chip can run AAA titles at 1080p with frame rates higher than 60fps. Impressive stuff and something that will pair well with the ROG Ally's bright 120 Hz FHD (1080p) panel with AMD FreeSync Premium support.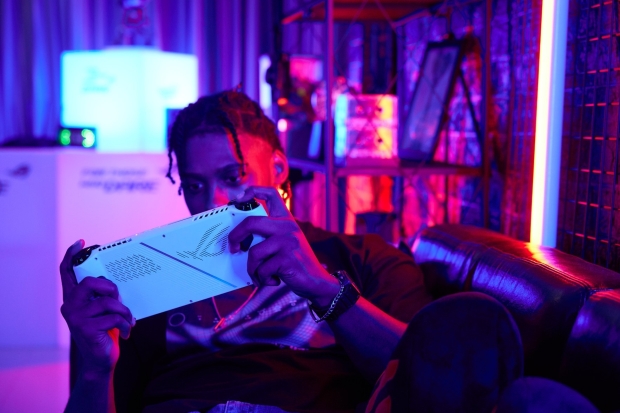 As a Windows 11 device, the ROG Ally features native support for all existing gaming platforms and services, including Steam and Xbox Game Pass. With the Ryzen Z1 Extreme processor and Radeon graphics using AMD's existing Radeon drivers and software suite, the only real concern is the UI and how ASUS handles navigating a Windows 11 PC in PC gaming console handheld form.
On that note, we know that the ROG Ally will ship with a custom version of ASUS's Armory Crate software for ease of use with access to "quick performance mode toggles, a game launcher, in-game monitoring software, and Aura Sync support." In addition to console-like controls, the display is also a touchscreen, adding tablet-like performance to navigating system settings and features.
The ROG Ally is also light, weighing only 608 grams.
The big question that the ROG Ally launch event will answer is price. With its cutting-edge hardware, the expectation is that the handheld will cost more than Valve's Steam Deck, with an ASUS representative telling PC Gamer that "I can tell you for sure that the price will be below $1,000." Below USD 1000 could also mean USD 999, but if we had to guess, we'd put the ROG Ally's launch price at USD 799.