Sony's PlayStation 5 console firmly secures the lead in one of gaming's most important geographies.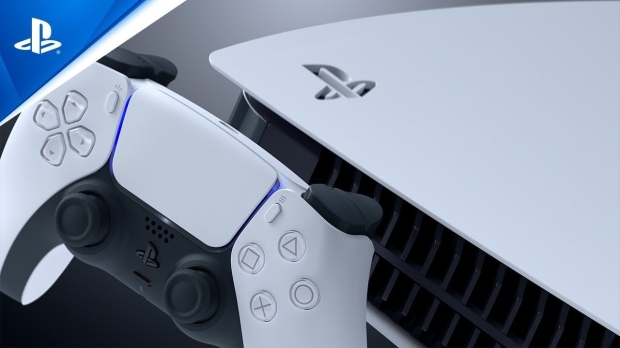 The PlayStation 5 is on a roll and shows no signs of slowing down. According to data provided by Circana (formerly NPD Group) video games analyst Mat Piscatella, the PS5 is in the top spot in the United States, which remains one of Sony's biggest markets.
Sony's PlayStation 5 led March 2023's hardware sales and helped push overall monthly hardware spending to $566 million, Piscatella reports. The PS5 did so well in March that it set a new PlayStation platform unit sales record for the month of March. "Yes, PS5 did set a new March individual PlayStation platform unit record," Piscatella said on Twitter. The previous record-holder was the PSP, which managed to sell 620,000 units in just eight days after launch (March 24 - March 31, 2005).
Circana's report confirms the PlayStation 5 has achieved multiple milestones in March and throughout Q1 2023, including:
PS5 sold more units and generated more dollar sales revenue than any other platform in March 2023

The PS5 also sold the most units and made generated the most revenues in Q1 2023 (January - March 2023)

PS5 beats PS4 U.S. sales in launch - present (first 29 months on market)

Sony's PlayStation 5 contributed the most to Q1 2023's hardware gains ($1.45 billion), which are up 21% over Q1 2022's earnings ($1.24 billion)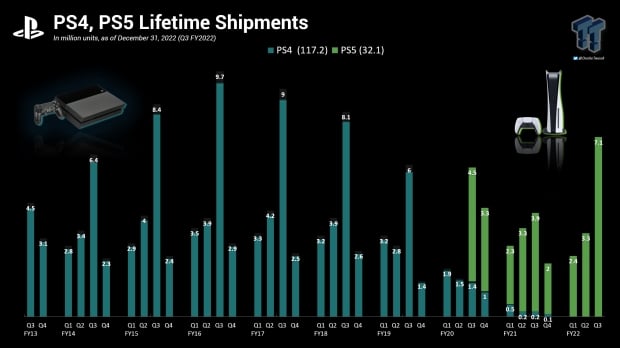 Globally, Sony had shipped 32 million PlayStation 5 consoles as of December 2022. The PS5 also helped Sony generate a record-breaking $3.1 billion in hardware sales revenues during the critical holiday 2022 period.
Sony will publish its total-year fiscal year results sometime soon and divulge new PS5 console sales figures.