AMD's Ryzen 7 7800X3D is a seriously impressive piece of silicon, and some new testing of the CPU throws fresh light on just how well it runs on Linux - the chip is a bit faster than on Windows, in fact.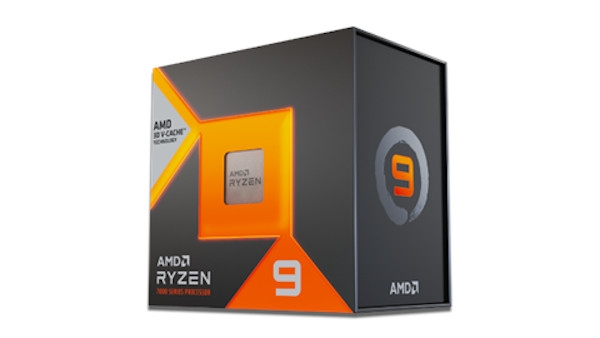 Specifically, this is the new AMD processor being tested on Windows 11 versus Ubuntu 23.04 to determine whether Microsoft or Linux takes the performance crown across various benchmarks.
Note that this was an extensive battery of tests conducted by Phoronix.com, consisting of heavyweight app and CPU benchmarks - some 80 of them - as opposed to gaming tests. We're talking Blender, Geekbench, Google Chrome, and much, much more.
The headline news is that overall, Linux was victorious by 7% on average, and it was faster than Windows 11 in 73% of the tests carried out.
These benchmarks were performed in a system with an ASUS ROG Crosshair X670E Hero motherboard (as seen in a recent 5.4GHz overclock for the 7800X3D), 32GB of DDR5 RAM (in two sticks), and an AMD Radeon RX 7900 XTX graphics card.
Linux was notably a heck of a lot faster in some benchmarks. For example, it held a 21% lead over Windows 11 in Blender 3.5, and was a staggering 50% better in DaCapo Benchmark 9.12-MR1 (Java benchmarking).
There were big wins for Windows 11, too, such as the BMW27 benchmark from Blender 3.5 witnessing a 22% lead for Microsoft's OS.
All that noted, with a sizeable number of tests, there really wasn't much between the two operating systems at all.
So, it's a bit of give and take, but clearly Linux is a bit faster - and furthermore, Linux fans will likely argue that Ubuntu is not the best choice of distro to demonstrate how performant the platform can be.
Does this matter in practical terms?
However, in practice, meaning real-world performance, these results mainly point to the obvious - that you're unlikely to notice much difference between the two platforms with the AMD Ryzen 7 7800X3D CPU. Not outside of certain niche use cases, anyway.
So, in the end, this is a small but somewhat meaningless PR win for Linux, and let's face it, there are many other, far weightier, reasons that could affect your choice of OS if you are mulling options between these two.
Game support for one thing, as that's bound to be a prime consideration for buyers of the Ryzen 7 7800X3D, and there's no contest as to the best choice on that front. (Although that said, Proton is coming along nicely these days - with version 8.0 just released with support for new games, including the Dead Space remake and Forspoken, plus a bunch of fixes for the Steam Deck handheld).