The jury is still out on whether Apple will announce a new iPad Pro later in 2023, but the rumor mill is already moving beyond that and onto 2024. Now, a new report suggests that Apple will benefit from a new technology developed by LG Display that will allow for even better OLED displays.
Those OLED displays will likely be used in future 11 and 12.9-inch iPad Pro models if previous reports are any indication.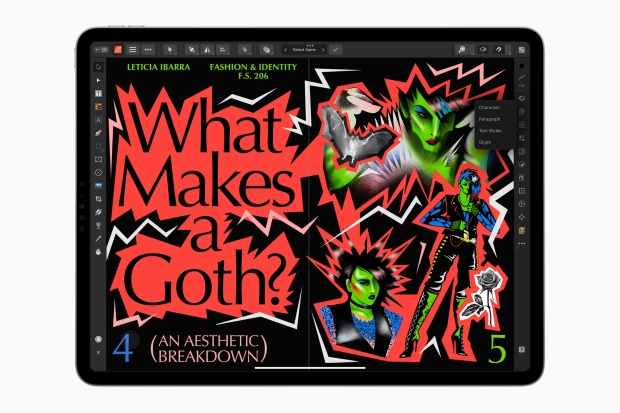 This new report comes via Korea's The Elec website, with the news being that OLED panel technology developed by LG Display will allow for thinner displays and, as a result, thinner devices overall. It's also thought that the technology will allow for the overall cost of the panels to be lower which could potentially help Apple hit a price point for the tablets.
The new hybrid technology will reportedly combine OLED glass substrates with a flexible OLED thin-film encapsulation, also known as a TFE. That's what helps make the displays thinner than the traditional OLED technology that other displays use. It's thought that the lack of the requirement for a backlighting layer will also allow for cheaper construction.
This isn't the first time that we've heard about this kind of thing, however. The Elec had already suggested that such technology would be used for Apple's high-end tablets. However, part of LG Display's production will continue to be of the previous generation technology to build displays destined for other iPad models.
The use of OLED technology in an iPad Pro would have inherent benefits beyond the use of this new technology of course. OLED panels can require less energy than others, while they can also offer higher peak brightness than LCD alternatives.
The iPad Pro is the pinnacle of Apple's tablet lineup and will likely be the first to benefit from the most advanced technology, including these new OLED displays. There have been few other rumors surrounding these tablets, however, leaving us to speculate about what they might offer. Talk of a larger iPad appears to have died down, but we can expect a future iPad Pro to use Apple silicon along the lines of the upcoming M3 chip. That chip is already expected to be used in a number of Macs that will be released either later in 2023 or in early 2024.
Before those iPad Pros arrive, Apple has a big 2023 on its hands. The iPhone 15 lineup is still to come, as is the rumored 15-inch MacBook Pro and hotly anticipated AR/VR headset that is expected to be announced during WWDC23 in June.