Apple could be getting ready to announce a number of new portable Macs within the next few weeks according to a new report. But that report stopped just short of saying exactly which of those Macs we should be looking out for.
The report says that Apple has a lot going on for the upcoming WWDC23 event that will kick off on 5 June 2023, with a few MacBooks on the horizon. But it also says that some of them might not arrive just yet after all, leaving potential buyers a little lost as to what they should be saving their cash for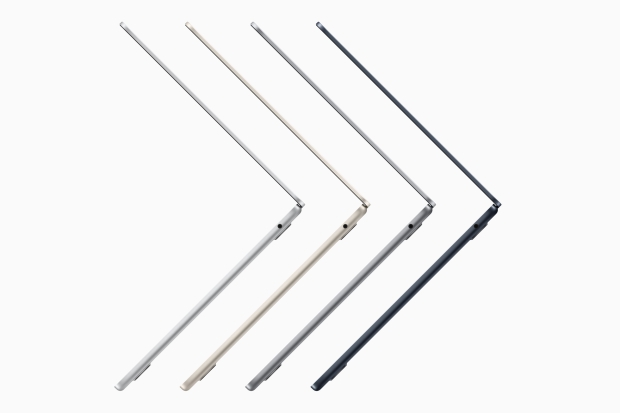 Writing in his weekly Power On newsletter, Bloomberg's Mark Gurman said that Apple is working on a number of Macs. He says that the much-rumored 15-inch MacBook Air is still coming while a refreshed version of the current 13-inch MacBook Air is also in development. There's also an updated 13-inch MacBook Apro as well, we're told.
All of this is particularly interesting given the fact that Gurman believes the 15-inch MacBook Air will use an M2-series chip. There are already M2-series MacBook Air and MacBook Pro models available to buy, suggesting that a refreshed model would move to the upcoming M3 chips instead.
If that is the case it's highly unlikely that Apple would announce M3 MacBooks alongside the M2 15-inch MacBook Air. Either the 15-inch model will also get an M3 chip, or something else is afoot. That seems unlikely, however, with Gurman reiterating that the model being tested by Apple right now is using an M2 with an 8-core CPU and 10-core GPU included in its package.
This could all be explained by Gurman's claim that all of these devices should go on sale either in 2023 or early 2024. Could Apple announce the M2 15-inch MacBook Air this year but then hold the updated 13-inch model - and the 13-inch MacBook Pro - back until 2024? That's likely to be the case if Apple is indeed giving those the M3 chip. if not, it isn't clear what those updates would entail.
These possible new announcements come amid news that Mac shipments dropped more than 40% in the last quarter, something that represents the steepest decline in 22 years, Gurman notes. It's thought that sales of computers as a whole are slowing back down to pre-pandemic levels, however, with other companies also seeing their computer shipments dwindle.
The WWDC23 event will begin in 5 June and will be streamed online, although some developers have been invited to participate at Apple Park.