With the NVIDIA GeForce RTX 4070 launch last week (check out our review of the Founders Edition model here), we're already getting confirmation that the GeForce RTX 4060 Ti launch is happening sooner than later.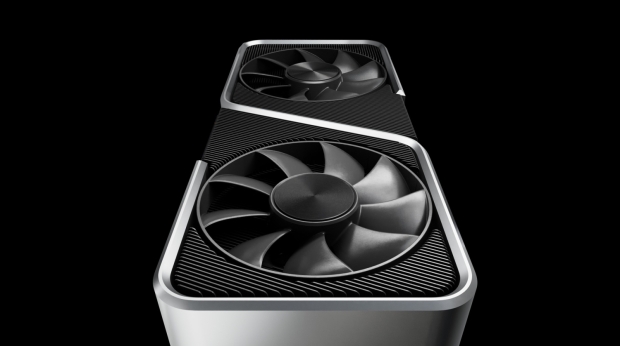 As per insider T4C Fantasy (via Twitter), we've got word that a partner model - the Colorful iGame GeForce RTX 4060 Ti Ultra W OC - is sporting a 2580 MHz overclock compared to the default 2535 MHz boost clock, which is higher than the GeForce RTX 4070's 2475 MHz.
Though, as of writing, the GeForce RTX 4060 Ti will feature 8GB of VRAM (the baseline RTX 4060 also reportedly features 8GB of VRAM), which will be a significant point of discussion when the cards debut. With recent PC releases like Hogwarts Legacy, Resident Evil 4, and The Last of Us Part I being heavy on the VRAM, many wonder if 8GB for a mid-range card is acceptable in 2023.
Even though the GeForce RTX 4070 and RTX 4070 Ti launched with 12GB of GDDR6X memory, many believe more is needed for Ultra settings gaming at 1440p and 4K. The GeForce RTX 4060 Ti's predecessor, the RTX 3060 Ti, also launched with 8GB of VRAM even though the baseline RTX 3060 launched with 12GB. Odds are the RTX 4060 Ti will also be targeting 1440p and 1080p gaming like the RTX 3060 Ti, and there's a potential that a dramatic increase in cache (as seen with the RTX 4070) could compensate for the 8GB limitation.
On that front, the GeForce RTX 4060 Ti is rumored to feature 32MB of L2 cache, an eight-fol increase over the RTX 3060 Ti, with an AD106 chip featuring 4352 CUDA Cores and a 128-bit memory bus. Plus, the rumored TDP of 160W would make it super efficient. Based on 22 TFLOPs of compute performance (higher in OC models), this would put the in-game performance roughly on par with the GeForce RTX 3070 Ti - with the addition of Ada tech like DLSS 3.
As a more mainstream model, the price will significantly affect the GeForce RTX 4060 Ti in the eyes of PC gamers. The RTX 3060 Ti launched with an MSRP of USD 399, and even though the market at the time meant it was virtually impossible to find one at this price, it would be great to see the RTX 4060 Ti launch with the same MSRP.
Ideally, we'd love to see the RTX 4060 Ti launch with 12GB of VRAM at USD 399, making it an attractive alternative to the GeForce RTX 4070 at USD 599. The RTX 4060 Ti and RTX 4060 are rumored to launch as early as May, so we might not have long to wait to find out.