GALAX's HOF (Hall of Fame) range is well-known in the GPU space as being blinged-out models built for extreme overclocking, and now the company is looking to add a bit of that HOF style and performance with new HOF Extreme 50 PCIe 5.0 SSDs.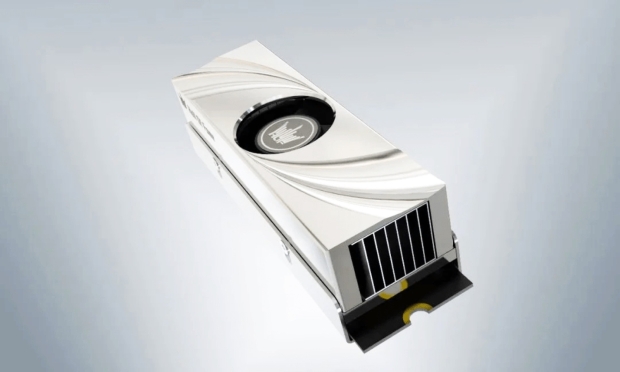 With sequential read speeds of up to 10 GB/s, the new HOF Extreme 50 SSDs will be available in 1TB and 2TB variants, and yes, they will feature chunky cooling. A large copper heatsink sporting the HOF aesthetic with the addition of a cooling fan will reportedly keep the drive's operating temperatures within the 40 to 45-degree range.
The cooling fan will require a standard 4-pin PWM fan connector, making it another PCIe 5.0 SSD with extreme cooling due to the increased speed and heat with the latest generation of PC storage. At least for now, active cooling will be the norm for high-speed PCIe 5.0 SSDs.
The HOF Extreme 50 uses the Phison PS5026-E26 SSD controller, built on a 12nm process. Alongside Micron 232-layer 3D TLC NAND chips, GALAX reports read speeds of 9,500 MB/s for the 1TB model and 10,000 MB/sec for the 2TB model. The 2TB model also features 4GB of LPDDR4 of DRAM cache, double that of the 1TB model.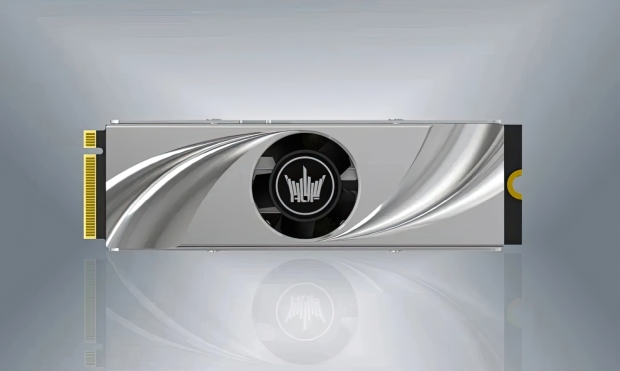 Outside of hardware, the new SSDs will use GALAX Magic Disk Xtreme Tuner for optimization, monitoring, firmware updates, and more.
The 10 GB/s read speeds put the performance within the same range as similar drives from MSI, Corsair, and GIGABYTE. The 2TB variant has a limited five-year warranty and is expected to launch for USD 349.99.