The Flux Keyboard is a fascinating new peripheral that has blasted through its Kickstarter goal of AUD 200,000, where it was funded in eight minutes and hit AUD 1 million in four hours. And it's not hard to see why, as this modular keyboard integrates a fully dynamic display with the feel of a mechanical keyboard.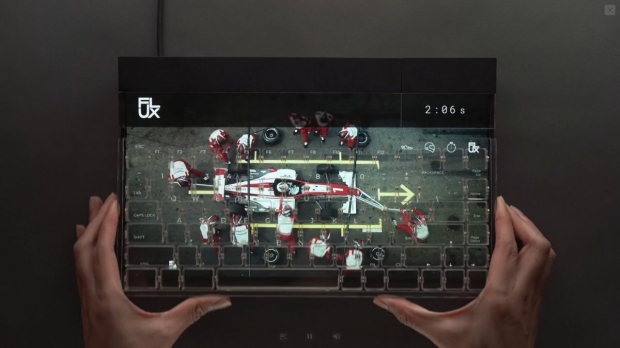 The display allows any icon to be placed on any key, paving the way for multi-language support and application-specific layouts and styles. Created by the Australian-based Flux Group, the high-definition IPS display sits below a modular, transparent layer that can display any image or video and can even showcase reactive animations as part of a singular background.
How does this translate to the precision and tactile feel you get from a mechanical keyboard? On that front, the Flux Keyboard uses custom Maglev switches that rely on magnets to deliver a tactile or linear feel similar to what you get from the spring in a traditional mechanical key switch.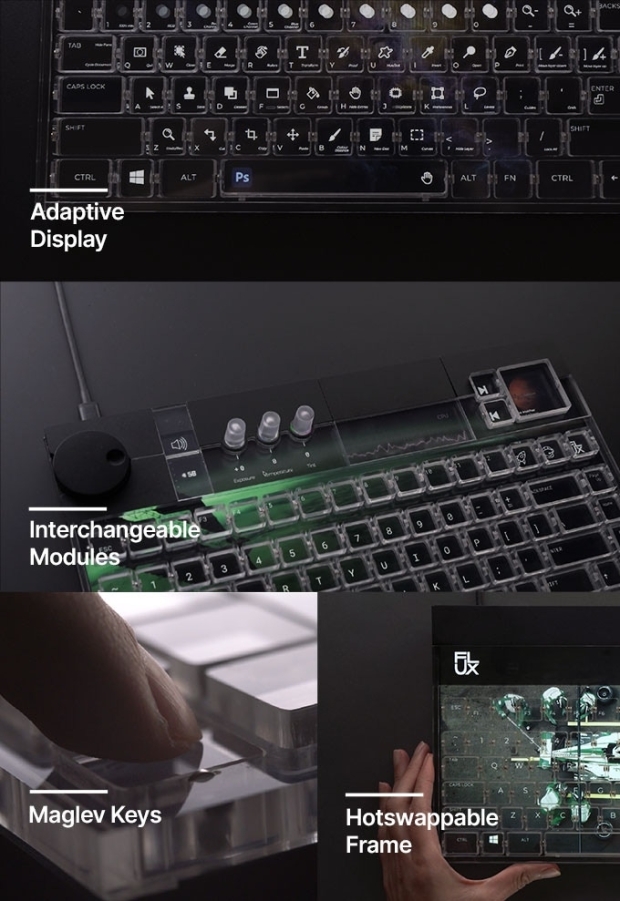 Flux Group adds that the actuation point can be adjusted per key (similar to what we saw in the SteelSeries Apex Pro TKL's OmniPoint Mechanical switches), delivering 0.1mm of precision. The Flux Keyboard also supports a polling rate of 1,000 Hz and low response times, making it suitable for gaming.
Here's a quick look at the specs.
75% keyboard layout in ANSI or ISO format

1920 x 1080 IPS display (60 Hz, 300 nits brightness, 100% sRGB)

1,000hz polling rate

1-2ms response time

USB C or USB A connection

Windows 10/11 and macOS 11+ compatibility, limited Linux compatibility
As far as the layout goes, there are a series of modules ranging from multiple keys to dials and even a passive module so you can view an image or video. It certainly sounds impressive and something that we haven't seen in the keyboard space before - so it's no wonder Flux Keyboard's crowdfunding campaign has succeeded.
The Flux Keyboard is available for pre-order on Kickstarter with a special price of USD 349 or AUD 535. Production and shipping are expected in Q4 2023.