Bing search traffic is up appreciably, with Microsoft's new ChatGPT-powered Bing AI successfully helping to boost search numbers in the battle against Google.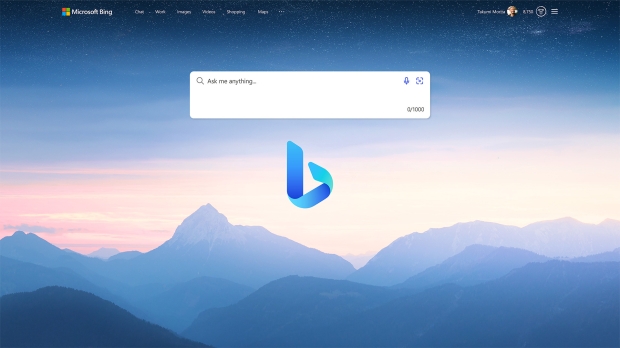 The Bing chatbot may not have been on the scene for long, but the early promising result for Microsoft's Bing search engine is that it's up almost 16% with page visits.
That's according to stats compiled by analytics outfit Similarweb (spotted by Reuters), with the sizeable uptick happening since the AI was introduced to Bing search on February 7. Meantime, Google has slipped by 1% in terms of its numbers.
The latter is hardly a huge drop, but the fact that the Bing chatbot has made a measurable impact is likely to worry Google as it looks to the future, and maintaining its dominance in the search market.
Google does have an answer to the Bing AI, though, and it's called Bard. The thing is, in its initial incarnation, Bard feels like a rather rushed effort pushed out of the door due to the necessity for Google to be seen having a response to Microsoft's chatbot.
As the Reuters report points out, other analysts are anticipating Bing to pick up search market share in the coming months, no doubt part of the reason why Google has felt the need to drive ahead with Bard.
Forge ahead too quickly, though, and Google risks deploying a subpar product, which could mean Bard is saddled with a reputation as a lesser AI compared to Bing. And that could do even more damage in the long run, than being seen as behind the times in the short-term (if Bard's rollout is slowed down to hone the AI more). This is the difficult line to tread Google is now seemingly facing.
Another piece of news that Google won't want to hear is that downloads for the Bing app have increased eightfold (worldwide) since the Bing chatbot went live. And on desktop PCs, Microsoft has shown its intention to push the bot (and Bing search plus Edge) using the Windows 11 interface. The firm has also looked for angles to promote the AI such as a helper for gamers.
Microsoft has been pretty swift to add new features to the Bing chatbot, and most recently that includes the ability to create artwork (as instructed by the user). Previously, Microsoft introduced a choice of three different personalities to let people fine-tune their experience with the bot.
Mind you, it hasn't all been smooth running for the Bing AI. The initial launch of the chatbot was messy, with the AI producing some odd (even worrying) responses until Microsoft cut back on session lengths drastically (the apparent cause of this strangeness). Since then, the chatbot is slowly having its chat limits relaxed, which seems like the sensible approach to ensuring it stays on the (relative) straight and narrow.