MaxSun has lifted the lid on its new MGG "Mega Gamer GPU" range, a lineup of custom GeForce RTX 4070 Ti and RTX 4080 graphics cards that up the number of fans from the usual two or three to an impressive five. And this is backed up by a funky design with an aRGB light strip or LED matrix display.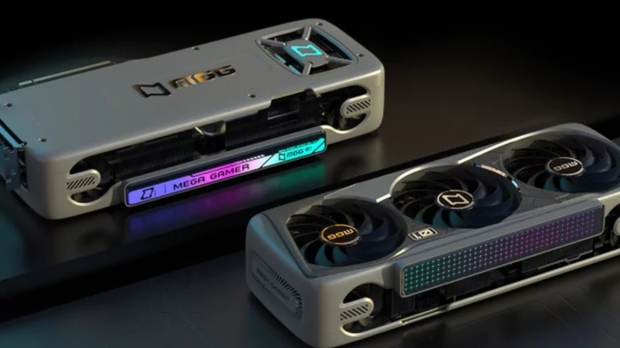 These custom cards aren't just a case of increasing the number of fans, and at a glance, they do look like they feature the standard triple-fan design seen in custom GPUs built for cooling and overclocking. You've got two additional - and small - fans on either edge of the heatsink, which we assume would make a difference in cooling the GPU hardware, and you might have to look closely to spot them.
The fans are placed on either side of a stylish ARGB strip or matrix LED display, with the overall look of the GPU featuring a very cool all-enclosed design.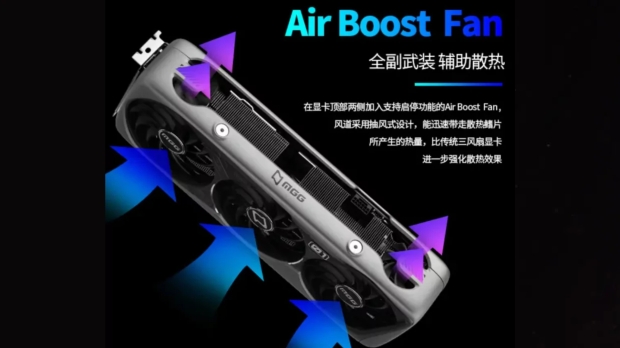 MaxSun notes that the first MGG GPU to launch will be a GeForce RTX 4070 Ti model that will ship with factor overclocking - though full specs aren't currently available. A GeForce RTX 4080 model is said to follow, which will also be overclocked, with a 2625 MHz boost clock and an increased 360W TGP.
The MaxSun MMG design is not only different in its curved edge design, but adding additional fans makes it something we haven't seen before - or in a long while. Pricing and availability (especially outside of MaxSun's home turf of China) remain unknown at this stage - but we'd love to see this model make its way to storefronts like Newegg.