The new Superior Pro SDXC UHS-II cards from Silicon Power have been designed for professional content creators, with impressive read speeds of up to 280 MB/s and write speeds of up to 170 MB/s.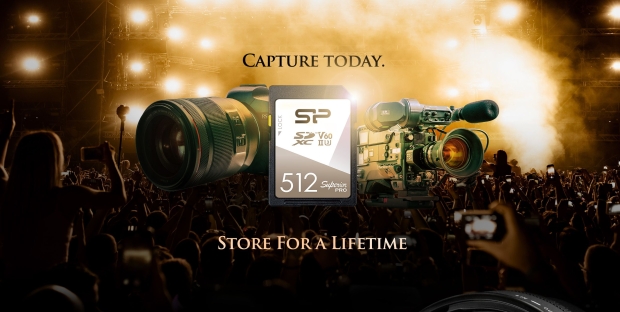 With that, you can probably conclude that they're more suited for DSLR cameras, drones, and high-end video recorders than a Nintendo Switch for storing all your game downloads. However, you wouldn't be at fault for putting one of these inside a Steam Deck. And with that, the new Superior Pro SDXC UHS-II cards are also waterproof, shockproof, and temperature proof - with operating temps of 0°C to 70°C.
For content creators in the video and cinema space, the UHS-II interface supports the V60 Video Speed Class standard, which guarantees minimum write speeds of 60 MB/s. This ensures that any 360-degree photography, 4K video capture, and continuous, high-quality images are all captured without lag.
Or, more importantly, without things like dropped frames or compression artifacts. Compared to UHS-I, Silicon Power notes that UHS-II writes raw files in nearly a third of the time of its predecessor - a dramatic improvement.
The impressive read speeds also mean that you're looking at smooth, uninterrupted playback and faster post-production file transfers from devices to PC platforms. Storage capacity for the Superior Pro SDXC UHS-II cards starts at 128GB, with 256GB and 512GB variants also available - with all cards coming with a five-year warranty.
Specifications can be found below.
Capacity: 128GB, 256GB, 512GB
Dimensions: 24.0mm x 32.0mm x 2.1mm
Weight: 2g
Performance Read(max.): 280MB/s
Performance Write(max.): 170MB/s
Video Speed: Class 10, UHS-II U3, V60
Durability: 10,000 insertions (minimum)
Operating Temperature: 0°C - 70°C
Storage Temperature: -40°C - 85°C
Humidity: 8% - 95%
Operation Voltage: 2.7V - 3.6V
Warranty: 5 years