With the full GeForce RTX 40 Series in the Steam Hardware Survey results, the GeForce RTX 4080 (0.20%) and the GeForce RTX 4070 Ti (0.18%) are in February 2023's numbers; there's still no sign of AMD's Radeon RX 7000 series-or Intel's Arc range, for that matter.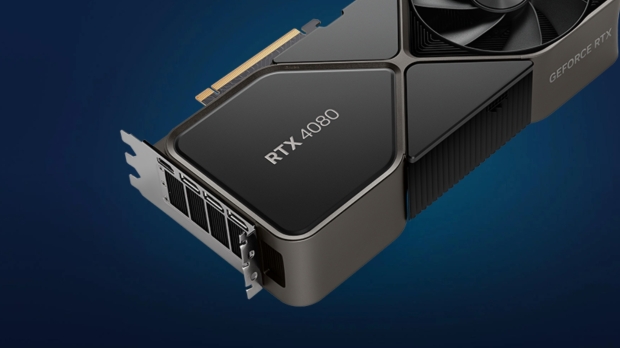 Last month we reported on the latest GPU movements in the Steam Hardware Survey, where we saw NVIDIA's flagship GeForce RTX 4090 show up with a 0.23% market share - which has now grown to 0.31%. That might not seem like a lot, but Steam covers tens of millions of PC gamers, and it often takes several months for a new GPU - let alone a flagship model - to show up.
The most popular GPU remains the four-year-old NVIDIA GeForce GTX 1650 (6.12%), which is followed by the NVIDIA GeForce GTX 1060 (5.28%) and the NVIDIA GeForce RTX 3060 laptop GPU (4.78%).
The new GeForce RTX 40 Series range has a long way to go before making it anywhere near the top 10. Still, with the recent GeForce RTX 40 Series laptop launches and the upcoming desktop GeForce RTX 4070 and GeForce RTX 4060 expected in the next few months - odds are all of NVIDIA's impressive Ada Lovelace line-up will make it into the Steam Hardware Survey.
DirectX 12 GPUs are found in over 90% of all Steam PCs, with Windows 10 still the dominant operating system, with over 60% of Steam users using the OS. Although things are a little bleak for discrete AMD graphics, where the most popular GPU is the AMD Radeon RX 580 and only two RDNA 2-based GPUs are in the top 50, its CPU share is an impressive 33.6%.
The Steam Hardware Survey results for February 2023 once again showcase NVIDIA's dominance in the PC gaming space. NVIDIA has the GPU market on lock, with 76% of all GPUs being green. And now, with the success of the GeForce RTX 40 Series, this doesn't look like it's changing anytime soon.