A major blockbuster game release in 2023 that will run on GPU hardware from a decade ago is something you don't see every day. Blizzard's Diablo 4 is on track for a June 6, 2023, release, with an Open Beta scheduled in March 2023. And with the latter, we got PC hardware requirements for Diablo 4, with the minimum GPU spec for the game (running in 720p at 30fps) being either a GeForce RTX 660 or an AMD Radeon R9 280.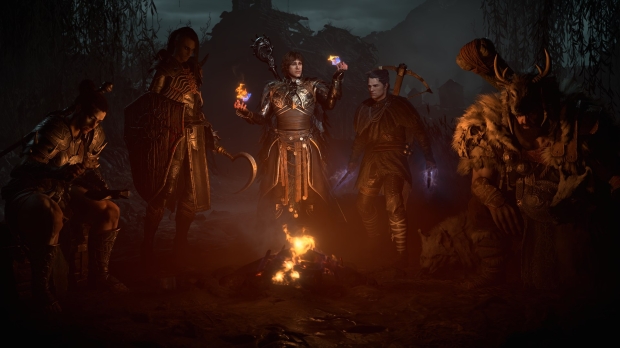 The GeForce RTX 660 was released in 2012, a GPU built on now archaic 28nm process technology and only featured 2GB of VRAM. A game that looks as good as Diablo 4 running on this GPU (the Radeon R9 280 is similarly specced) is an impressive feat from the development team at Blizzard. It sounds like the team is taking the optimizations it's making for aging hardware like the Xbox One to the world of PC hardware.
This is awesome because anyone with a gaming PC from the last decade can experience the highly anticipated game. Of course, minimum specs are never ideal for a great gaming experience, with the jump to 1080p requiring more beefy GPU hardware in the form of the NVIDIA GeForce GTX 970 or AMD Radeon RX 370.
The GeForce GTX 970 was released in 2014 and was based on the popular Maxwell 2.0 architecture, where it featured 4GB of VRAM and a boost clock speed of 1.1 GHz. Still ancient compared to the GPUs of today, but as this is listed as the recommended GPU - alongside the AMD Radeon RX 370 - it bodes well for Diablo 4's overall optimization. This means that something like the GeForce RTX 3080 or Radeon RX 6800 XT should have no problem pushing high frame rates and resolutions in Diablo 4.
Here are the full minimum and recommended PC hardware requirements for Diablo 4.
Minimum Requirements for PC (720p, 30fps)
Operating System: 64-bit Windows 10
Processor: Intel Core i5-2500K or AMD FX-8100
Memory: 8 GB RAM
Graphics: NVIDIA GeForce GTX 660 or AMD Radeon R9 280
DirectX: Version 12
Storage: SSD with 45 GB available space
Internet: Broadband Connection
Recommended Specifications for PC (1080p, 30fps)
Operating System: 64-bit Windows 10
Processor: Intel Core i5-4670K or AMD R3-1300X
Memory: 16 GB RAM
Graphics: NVIDIA GeForce GTX 970 or AMD Radeon RX 470
DirectX: Version 12
Storage: SSD with 45 GB available space
Internet: Broadband Connection