We reviewed the Logitech G A30 Wireless Gaming Headset late last year (as the Astro A30 Wireless Gaming Headset). We were supremely impressed by its stylish design and great sound - though at the time of the review, the spotty Logitech G app held it back. With the highly anticipated third season of the Star Wars TV series The Mandalorian set to debut in March, Logitech is launching a unique custom A30 Wireless Gaming Headset, The Mandalorian Edition.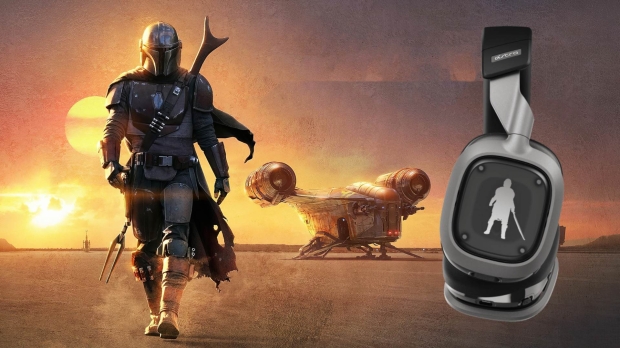 Logitech is positioning this as a collector's item instead of a straight-up headset, and it's not hard to see why. The special edition headset uses the A30's stylish speaker tags, featuring the profile of Din Djarin (aka The Mandalorian) and a Clan Mudhorn signet. The headset is also packed with easter eggs and visual flourishes inspired by the show, not to mention Beskar steel-inspired colors.
"With the new A30 Mandalorian edition, we are proud to have designed a headset that pays homage to the legacy of The Mandalorian and the Star Wars galaxy. We hope that fans love it as much as we do," said Peter Kingsley, chief marketing officer at Logitech G.
The new A30 Wireless Mandalorian Edition boasts all of the features from the baseline model, including 27 hours of battery life in addition to Logitech's LIGHTSPEED Wireless, Bluetooth, and 3.5 mm connectivity. A versatile headset that basically supports all gaming platforms: Xbox Series X|S, PlayStation, Nintendo Switch, PC, Mac, iOS, and Android.
As per our review, "There's a deep and rich sound at the core of the Astro A30, with warm bass and crisp detail throughout. Detailed enough that it only gets better with great spatial audio, with no real need to make in-depth changes to anything."
But as a collectible, it doesn't come cheap, with an MSRP of USD 249 and AUD 469.95.