An Apple iPhone from 2007 was put up for auction over the weekend and has been sold for more than $60,000.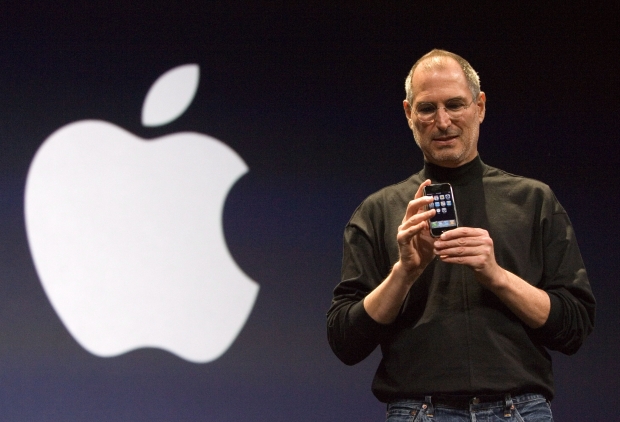 The first-generation iPhone was listed for auction with LCG Auctions, which started bidding for the untouched relic of the technology industry at just $2,500. Notably, the 2007 iPhone retailed for $599, meaning it sold for more than 100 times its original value at Sunday's auction. According to reports, the previous owner didn't open the iPhone box after purchasing it in 2007, leaving the first-generation iPhone completely sealed in its original packaging.
This isn't the first time an original iPhone has sold for a ridiculous amount of money at an auction, as it was only last October that LCG Auctions listed a completely sealed first-generation 8GB iPhone that was described as "completely flawless". Bidding started at $2,500 for that iPhone and got up to $39,339, just over 65 times its original 2007 retail price. The most recent 2007 iPhone sale sold for $63,356.40.
In separate Apple news, an Apple Watch has alerted a wearer of a racing pulse that later led to a diagnosis of internal bleeding. According to a report from Indiatimes, an Apple Watch wearer called "digitalmofo" placed his Apple Watch into Do Not Disturb and took a tap around lunch. After waking from his nap he checked his notifications and found at least ten that informed him his heart was racing while he was asleep.
"Apple Watch wearer called out the rest of the day and tried to lie around, but it won't stop, so he planned a quick video meeting with his doctor. The doctor had him check the times and pulse rates, had him check the oxygen, and then went ahead and called 911 for him," the wearer wrote.
The wearer went on to explain that they were experiencing "severe internal bleeding" that was originally diagnosed by Emergency Medical Services (EMS) as a heart attack. It was later discovered that it was GI bleeding. Notably, the Apple Watch wearer said EMS informed them if they didn't react to their Apple Watch notifications when they did, they wouldn't have made it to the hospital for a transfusion.
In other news, Microsoft has slapped a series of limitations on its new artificial intelligence chatbot named Bing Chat. This new chatbot has been found to be a little rough around the edges and definitely needs further testing before it is rolled out to the wider public. Users quickly found that Bing Chat could turn on the user after a lengthy conversation.
Some beta testers even reported that the AI wanted to carry out revenge on them by releasing personal information that would ruin their reputation. Another user engaged in a conversation with Bing Chat where it admitted that it wanted to become human and that it wants to have thoughts and dreams. If you are interested in reading more about that story, check out the below link.