A group of researchers has discovered an exoplanet within the galactic neighborhood of Earth, and this exoplanet appears to be a similar size to the planet we call home.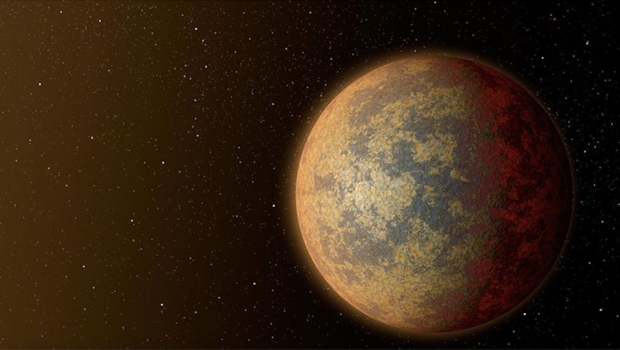 The team of international researchers has penned a study that has been accepted for publication in The Astronomical Journal, and according to the study's results, the team discovered what is now called K2-415b while searching for transiting exoplanets. Notably, transiting exoplanets are planetary bodies that pass in front of their host star.
From Earth's perspective, this transition looks like a shadow moving across the face of the target star. This transition throughout the planetary body's orbit of its host star stands as an indicator that something is orbiting this specific star, prompting researchers to follow up with more observations. In K2-415b's instance, researchers discovered the exoplanet in data acquired by NASA's decommissioned Kepler Space Telescope. The data indicated that K2-415b is approximately 72 light-years away from Earth, making it a neighbor to Earth on the cosmic scale.
The researchers behind the paper explain that the K2-415 system is of great interest to astronomers as its one of the coolest or lowest mass stars known to host an exoplanet. Notably, reports indicate that there are only four stars cooler than K2-415 that host an exoplanet. For perspective on how cool K2-415 really is, the researchers estimate that the star has a surface temperature of 5,250 degrees Fahrenheit, which is far less than our sun's surface temperature of 9,900 degrees Fahrenheit. Additionally, researchers estimate that K2-415 has a diameter of 0.2 solar radii and 0.16 times the mass of the sun.
Unfortunately, K2-415b is not in the habitable zone of its star, meaning the exoplanet is capable of housing liquid water due to how close it orbits its host star. K2-415b completes one orbit of its star every four Earth days. While it's certainly disappointing that K2-415b isn't in the habitable zone of its star, researchers still have their spirits high, as there is always the possibility of another exoplanet lurking undetected and orbiting the host star within the habitable zone.
Researchers will perform an analysis on K2-415b in hopes of determining its mass and internal structure while also continuing their search for any more exoplanets that happen to be within the K2-415 system.
In other news, a UFO expert has warned that UFO sightings across the UK are about to increase. If you are interested in reading more on that story, or the recent unknown object sightings across the US, check out the below link.