A UFO expert has warned that the United Kingdom is expected to see a massive uptick in the number of UFO sightings.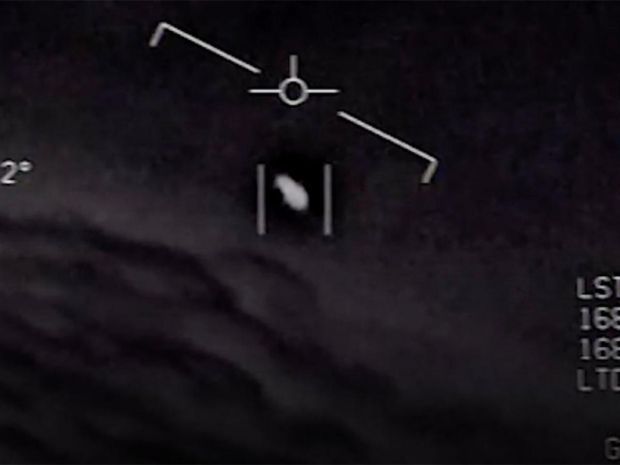 The warning from the UFO expert came after the United States downed three unknown objects appearing in its airspace within three weeks. Notably, the US air force general that is responsible for protecting American airspace said that military personnel was unable to identify each of the objects, with some fighter jet pilots even reporting that when they approached the object, it appeared it interfered with the fighter jet's sensors.
Reports indicate that each of the objects detected by the US military was vastly different in shape and definitely not Chinese spy balloons. In fact, the US military specifically pointed out that the language it's using to describe the unknown objects is deliberate and that it's calling these anomalies "objects" and "not balloons, for a reason." All three of the detected objects were shot down by US military fighter jets, and each of the wreckages is currently in the process of being recovered.
Joe McGonagle, one of the UK's foremost amateur UFO researchers, explains that the recent stir of UFO news in the United States has caused an uptick in the UFO communities on social media. According to McGonagle, there are many UFO lovers that now believe Earth is experiencing the first wave of an alien invasion. Personally, McGonagle believes there is a spectrum of beliefs within the UFO community, stretching from people that have thoughts similar to his own and people that believe this is an alien invasion.
The UFO researcher explained that he doesn't believe these particular sightings across the US are extraterrestrial life making contact with Earth, but at the same time doesn't doubt that extraterrestrial life exists when considering the sheer size of the universe and the statistical probability. McGonagle believes that the origin of these objects is most likely to be human-made and not something visiting Earth.
McGonagle explains that after studying UFO sightings for many years, he has become aware of a human instinct to enjoy mysteries and fill in the blanks. Despite what some would deem as boring explanations for UFOs, such as weather balloons, McGonagle says there will always be a group of people that won't have their minds swayed by such simple explanations. McGonagle says this group of individuals believes that there is a conspiracy to keep alien life a secret and would think any form of simple explanation would be a cover-up.