Apple has released iOS 16.3.1 to the public, an update that doesn't add anything new in terms of features but is instead aimed at fixing problems with old ones.
This latest update's release notes say that it "provides important bug fixes and security updates," but the main one of note is a change related to how iPhone 14 and iPhone 14 Pro models handle Crash Detection.
The Crash Detection feature is designed to call for emergency services when someone is involved in a serious car crash - but emergency workers have already complained that it's too keen. They'll hope this update fixes that. Emergency workers around the world have already complained that the iPhones are too quick to call for help, often for no other reason than they fell off someone's dashboard.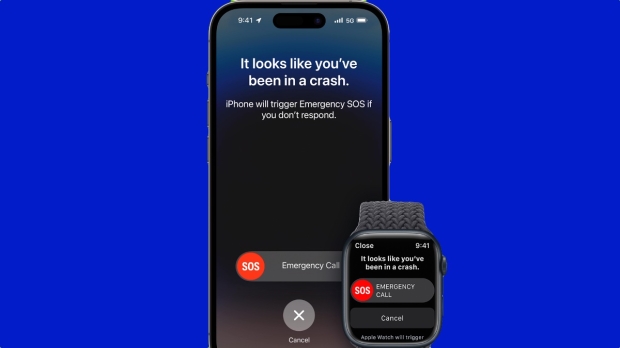 Apple hasn't said exactly what it's changed here, simply adding that the update includes "Crash Detection optimizations on iPhone 14 and iPhone 14 Pro models." Whatever it did, it doesn't sound like things could have been made any worse.
In terms of other changes in this release, Apple says that it's dealt with an issue that caused iCloud settings to become unresponsive or incorrectly display if apps are using it. Finally, improvements to Siri mean that those who found that requests for the Find My network didn't work shouldn't have to deal with that particular irritation anymore.
The new iOS 16.3.1 update is now available for download by anyone who has a compatible device, but those with an iPhone 14 or iPhone 14 Pro, in particular, could do well to install it sooner rather than later.
To say that the iPhone 14 lineup hasn't been without its issues is the understatement of the year, of course. The phone launched with multiple bugs in September 2022 with some owners unable to activate their new handsets on launch day. Others reported issues that caused their brand new iPhone's camera to shake when being used, although Apple was thankfully able to fix that one via a software update.
Apple is already expected to announce the iPhone 15 lineup in September 2023, with this expected to be the year when Apple finally ditches Lightning and makes the move to USB-C for the first time. We can thank the EU for that, with a new directive ensuring that all smartphones ship with a common connector from 2024. That, of course, means USB-C considering Apple is the only major phone maker not using it to date.