One of NASA's most-famous space telescopes, the Hubble Space Telescope has fixed its sensitive optical cameras onto a distant star cluster and snapped a gorgeous photograph.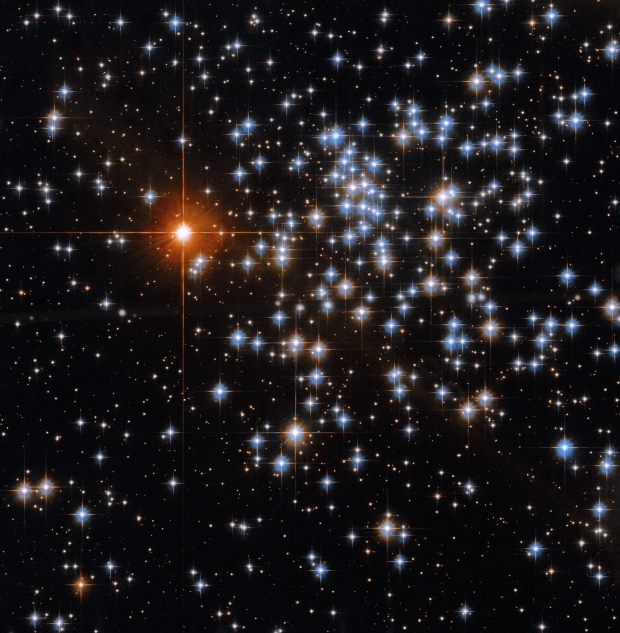 NASA published the above image on November 29, 2022 and explained that its a Hubble photograph of a distant dazzling star cluster that is called NGC 2660. The space agency states that NGC 2660 is an open star cluster that is located 8,617 light-years from Earth within the constellation Vela.
NASA explain that an open star cluster is a group of stars that can contain anywhere between ten to a few hundred stars and that these stars are loosely bound together by gravity. There is a chance that this group of stars may eventually disperse and spread out from each other as a result of the small gravitational pull. It should be noted that the bright red object that is located in the upper left-hand corner of the image is much closer to Earth than the stars in the background and is not part of the open star cluster.
"The stars of open clusters form out of the same region of gas and dust and thus share many characteristics, such as age and chemical composition. Unlike globular clusters - their ancient, denser, and more tightly-packed cousins - open clusters are easier to study since astronomers can more easily distinguish between individual stars. Their stars can be old or young, and they may disperse after a few million years into the spiral or irregular galaxies where they are born." writes NASA officials on the blog post.