A new report revealed that Elon Musk is struggling with some health concerns, which the Tesla CEO has since responded to on Twitter.
It's no surprise that Elon Musk has a tendency to be a workaholic, especially since he's the CEO of Twitter, Tesla, and SpaceX, which is quite a tall order in terms of the total amount of work that needs to be done. While Musk is simultaneously running three of the most prominent companies in the world right now, the CEO has revealed the struggles he is facing with a piling workload. According to a new report from The Wall Street Journal, Musk is suffering from severe back and neck pain, along with insomnia.
This isn't the first time that Musk has mentioned his health problems, with the Twitter CEO saying to a lawyer during his trial over his "funding secured" tweet to take Tesla private, "I had trouble sleeping last night, so unfortunately, I'm not at my best. I'm sorry for squirming around. I have quite severe back pain." The report states that Musk has experienced back and neck pain for many years now and has even gone through two surgeries aimed at alleviating the pain.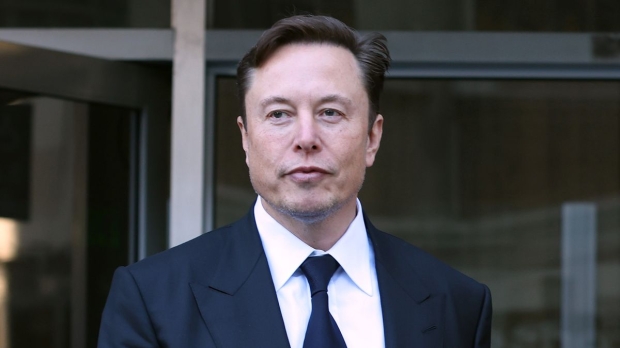 Notably, Musk's back pain was caused by the Tesla CEO attempting to throw a 350-pound sumo wrestler to the ground around 10 years ago, which "cost me smashing my c5-c6 disc & 8 years of mega back pain," according to a 2022 tweet.
Musk replied to the WSJ report on Twitter, writing that the last three months were "extremely tough" as he had to "save Twitter from bankruptcy" while also performing the essential everyday duties at both Tesla and SpaceX. It's no surprise that Musk's extreme workload caused by duties at SpaceX, Tesla, and what was a failing Twitter, has led to the CEO struggle to get sleep. Musk even went as far as to say that he wouldn't wish "that pain on anyone".
Despite Musk's hardships, he has seemingly managed to get Twitter to a place where it's trending to break even if the company continues on its same trajectory. Since Musk's takeover, Twitter has gone through expenditure cuts with mass layoffs along with many changes that have caused division on the platform. Recently, Musk took to his personal Twitter account to announce that he will be getting rid of Twitter's legacy verified checkmark from old accounts that received it before he took the reins of the social media company.
In other news, NASA's Curiosity rover has spotted a metallic object that collided with the surface of Mars. NASA's rover has snapped images of the object and noticed it's not the first time it's discovered one while exploring the surface of Mars. The space agency wrote on its social medial channels that the metallic object was a iron-nickel meteorite that plummeted to the surface of Mars. The meteorite was captured with Curiosity's Mast Camera, a 100-millimeter focal length lens.
If you are interested in learning more about what's on the surface of Mars, or would like to learn more about the meteorite that was recently discovered, check out the below link.
Read more: NASA's Mars rover photographs metallic object that collided with the surface