We reviewed both the MSI GeForce RTX 4070 Ti GAMING X TRIO and the MSI GeForce RTX 4080 GAMING X TRIO, where both cards more than earned their awards thanks to impressive in-game performance, and excellent build quality and cooling. But here's the thing, neither card was white - they were both the standard black and metallic with RGB flourishes we've become used to.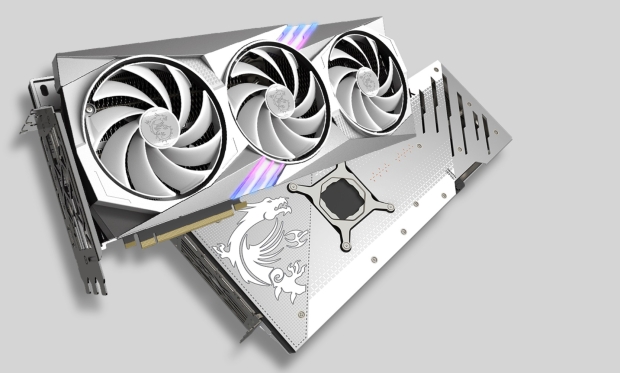 And sure, having white components in your PC is like an all-in-or-nothing thing, but it's fantastic to see that MSI is launching RTX 4080 and RTX 4070 Ti GAMING TRIO WHITE models. How a GPU looks is undoubtedly subjective, but even so, these look slick - especially when installed in an all-white rig. Even the GPU brackets are white, which is a nice touch.
As for the underlying hardware, both cards remain the same.
Just like the standard MSI GeForce RTX 4080 16GB and RTX 4070 Ti GAMING TRIO cards, the WHITE edition features the same great balance between performance, cooling, and low noise that gamers have come to trust. Sporting three white versions of the latest TORX Fan 5.0 design, which uses pairs of three fan blades bound together with an outer link to form a rim that focuses airflow into the upgraded TRI FROZR 3 cooling system.
Some silver flourishes add some style to the GAMING TRIO cooling design too. The latest TORX Fan 5.0 cooling debuted with the GeForce RTX 40 Series and looks great in white, and the 'frosty white' nickel-plated copper baseplate will undoubtedly make these GPUs as impressive as their non-white counterparts.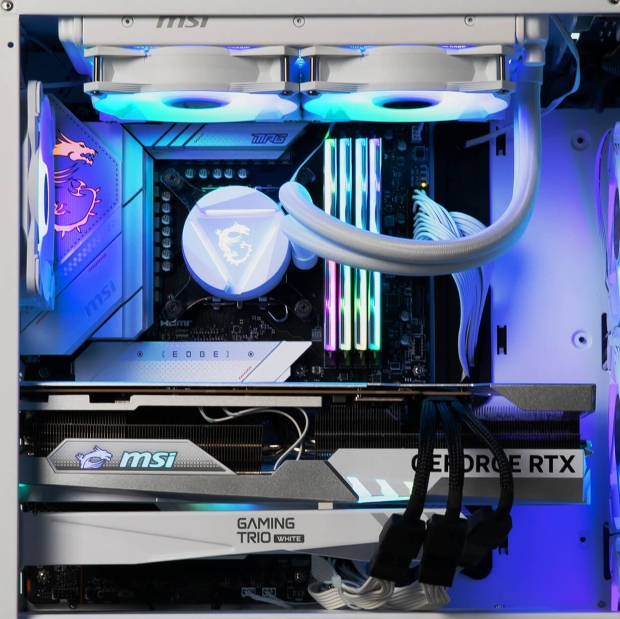 Both feature Dual BIOS, with the GeForce RTX 4080 16GB GAMING X TRIO WHITE offering an Extreme Performance 2610 MHz mode via MSI Center and the GeForce RTX 4070 Ti GAMING X TRIO WHITE 12G offering an Extreme Performance 2760 MHz mode.
Both are expected to become available sometime this month, so if you're looking for a white GPU, these new options from MSI might just fit the bill.