PowerColor has officially revealed details on its water-cooled Radeon RX 7900 XTX GPU - the PowerColor Liquid Devil 7900 XTX. Described as "the ultimate overclocking performance for gaming enthusiasts," this Liquid Devil features a nickel-plated copper base and a custom PCB designed to push performance.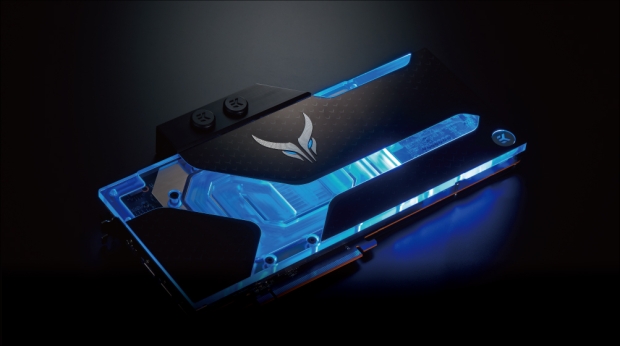 The GPU features a Dual BIOS, which is all about overclocking. There's the standard 'OC' mode for more balanced energy consumption and an 'Unleash' mode that PowerColor describes as delivering the highest clocks for breaking records - a bold claim-designed in collaboration with EK, the water block ships with an EK-Loop Leak Tester Flex for safe usage and testing. The custom water cooling here offers liquid cooling for the GPU, VRAM, and VRM.
It's also stylish too, with fully customizable RGB lighting effects, though on that front, we all know that blue RGB makes everything run cooler. At least, that's what they tell me. All in all, it's a stylish look with a great blend of logos, geometric shapes, and transparent flourishes.
PowerColor hasn't announced what clock speeds the Navi 31-based Radeon RX 7900 XTX will feature, but a triple 8-pin connector will power it, so we're assuming it'll be a lot higher than what's found in reference cards. How this translates to in-game performance for the PowerColor Liquid Devil 7900 XTX remains to be seen, though we assume this will be one of the fastest 7900 XTX GPUs out there.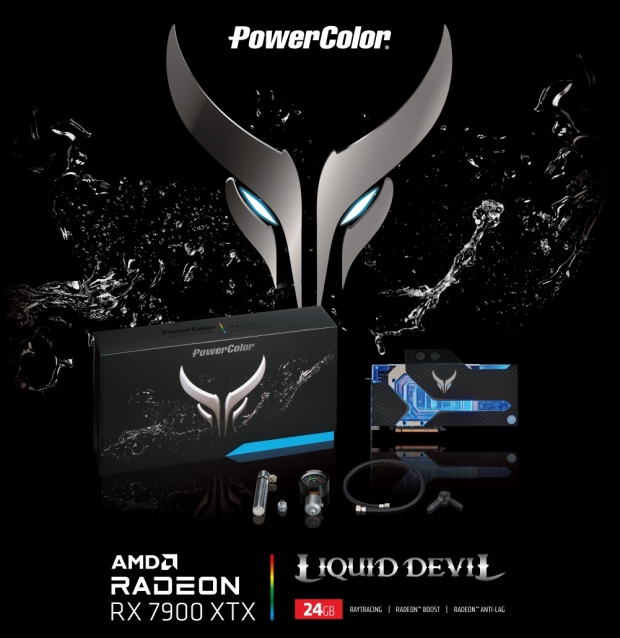 An impressive graphics card, to be sure; now we wait to see what this thing will cost and when it'll hit retail shelves.