NASA's James Webb Space Telescope recently experienced a glitch, but the observatory is now back online and conducting valuable science.
The space agency has taken to its official James Webb Space Telescope Twitter account to announce that Webb has honed its sensitive instruments on a region of deep space that contains ancient galaxies. NASA explains that the above image was snapped during instrument calibration to test Webb's ability to dig up galactic "fossils".
The European Space Agency (ESA) explains in its blog post that the large spiral galaxy seen at the bottom of the image is called LEDA 2046648 and is slightly over one billion light-years from Earth, residing in the constellation Hercules. Additionally, the ESA explains that one of Webb's main purposes is to gather information on distant galaxies so researchers can learn more about their formation, evolution, and composition.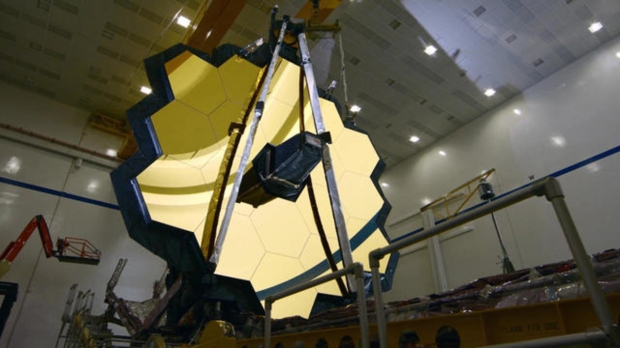 Notably, NASA explains in its Twitter thread that collecting images such as the one above allows scientists to make comparisons between galactic "dinosaurs" and modern galaxies. Through these comparisons, researchers are able to learn more about how these galaxies evolved into what they are today and what they will become in the future.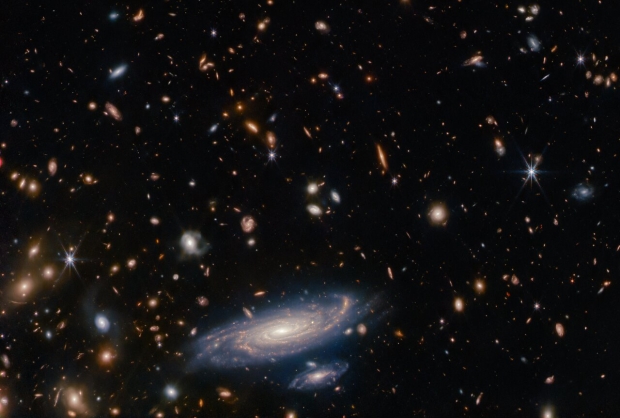 More specifically, this image of LEDA 2046648 was captured with Webb's Near-InfraRed Camera (NIRCam) while Webb's other instrument, the Near-InfraRed Imager and Slitless Spectrograph (NIRISS), was conducting parallel observations on the white dwarf star WD1657+343. These parallel observations allow researchers to interpret and compare data from two separate instruments, increasing the quality of the data that is being gathered.
In other NASA news, the space agency recently revealed where it will be storing Mars samples currently being collected by its Perseverance rover that's been scouring the surface of the Red Planet since February 2021. The samples aren't expected to arrive on Earth for many years, and some researchers aren't entirely convinced that bringing any Mars samples to Earth is even a good idea in the first place. These researchers are mostly concerned about any potential contamination caused by the Mars samples.
If you are interested in reading more about that story, or would like to just read more science/space news, check out the below link.