In addition to blistering speed potential that will put it alongside some of the fastest DDR5 memory we've seen, it's built on the highly regarded and high-performing Hynix A-die memory module. Some users have been able to push the SK Hynix A-die to DDR-8600+ speeds with relative ease - leading to the tech being hailed as the fastest memory on the planet.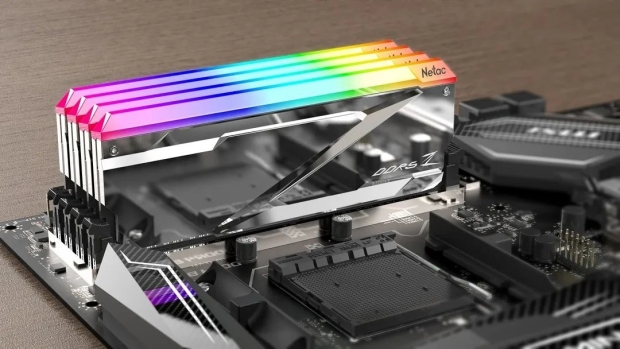 With 16GB and 32GB kits available, each featuring a slick layer of RGB lighting, the Z-RGB series from NETAC starts at 6200 MT/s CL32 at 1.35V, going up to 8000 MT/s CL38 spec. That will require 1.5V, so it might be limited to certain motherboards. If you're looking at this sort of kit, you're probably rocking a high-end board.

Regarding compatibility, NETAC has stated that the Z-RGB range supports both Intel and AMD, though XMP and EXPO profile support hasn't been confirmed from what we can see. With both overclocking profiles established in the DDR5 space, we'd be surprised if it weren't.
In addition to the RGB strip, the kits will be available in either black or silver, with the launch expected sometime soon, so stay tuned on that front.
With DDR5 memory becoming more of a known quantity now that we've entered a new generation of CPUs and motherboards, the next few years will be exciting regarding the out-of-the-box speeds we'll be seeing. NETAC's Z-RGB memory range looks to be on the high-end side, which will make benchmarking and testing a lot of fun. And, of course, getting to see the difference in day-to-day tasks.