EA teases new Apex Legends content, modes, and expansion onto other platforms.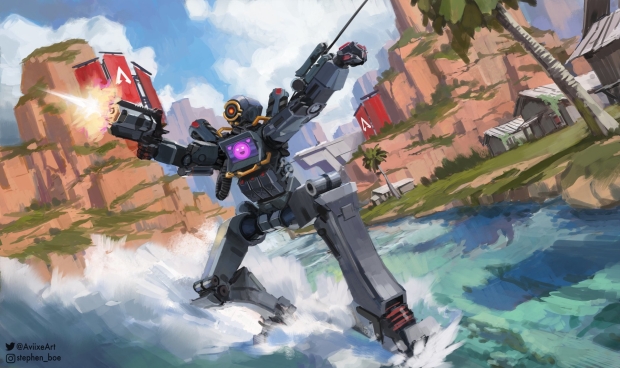 EA CEO Andrew Wilson displayed surprising candor in a recent earnings call. During EA's Q3 FY23 conference call, Wilson discussed a few key points about the Apex brand and where it's going. The megaton free-to-play shooter helped define battle passes and the current FPS market, innovating on both monetization and gameplay. As a result, Apex managed to make over $2 billion in lifetime revenues.
This level of investment should continue. EA isn't about to abandon the Apex series any time soon. Wilson says that Apex is a 10-year franchise that's rife with possibilities including new games, gameplay modes, and inter-connected services.
"I believe franchise will continue to grow. There's a lot of new things we can do. Mobile will not be a growth vector now, but in the future," Wilson said, acknowledging how EA has sunset the current version of Apex Mobile (this game will be taken down but come back later as some point).
"There will be additional modalities of play, expansion to new geographies. We think of this as a 10-year franchise."
So what's next for Apex? We don't know for sure, but EA's CEO did give a few hints. EA's business model is built around four key concepts: Play, Watch, Create and Connect.
In the call, Wilson only referred to three of these concepts when discussing Apex Legends: Play, Watch, and Connect.
The next big update or expansion point for Apex Legends could tap the Create concept and allow User-Generated Content (UGC) possibly similar to Forge mode from Halo.
Apex Legends has gone from an iffy gamble to a tentpole title with reliable earnings. Wilson also says that Apex has an uncanny ability engage and re-engage players over time, which shows just how successful Respawn's business model has become.
EA did not share any new information on upcoming content or updates for Apex, but Wilson did say that Apex's four-year anniversary is coming up alongside a new seasonal event.