Skywatchers or anyone that is interested in checking out a piece of cosmic history should gaze up at the night sky to find C/2022 E3 (ZTF).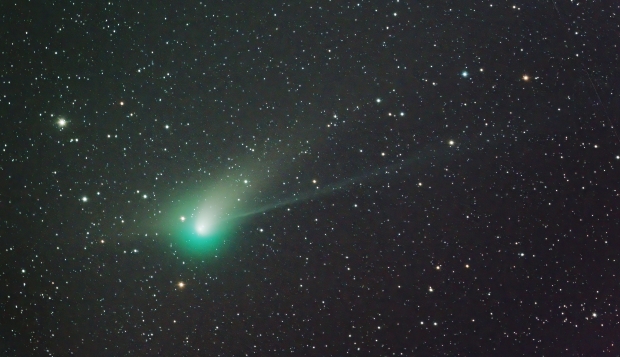 The comet is currently on its way to the outer solar system, but before it scoots out from our view, it will be making a relatively close approach with Earth coming within just 26 million miles from the planet. This distance is roughly 28% of the distance between Earth and the sun. Due to its proximity to the planet, and its incredible green hue, the comet will be reasonably bright in the sky and, depending on viewing conditions, will be visible to the naked eye.
Notably, the last time C/2022 (ZTF) made a close approach with Earth was around 50,000 years ago, approximately the time of the Neanderthals, or the last Ice Age. Those that are wanting to see this ancient comet for themselves are advised to look toward the Camelopardalis constellation when it reaches its closest approach around 6:49 p.m. EST (2349 GMT) on Wednesday, February 1. Additionally, C/2022 E3 (ZTF) is circumpolar, which means it will permanently stay right above the horizon line.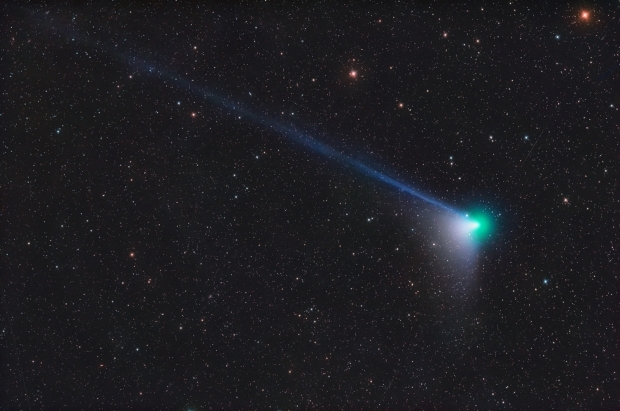 For those wondering if this will be the only time you can see the comet, don't worry. C/2022 E3 (ZTF) will still be visible for several days throughout early February. Despite the green comet being substantially bright, it would be recommended to observe it with binoculars and an app that informs you which constellation you are looking at. A simple free app that can tell you which constellations you are looking at based on the direction you are facing, combined with an average pair of binoculars, should do the trick just fine.
Astronomers originally believed that C/2022 E3 (ZTF) was an asteroid when it was first discovered in March 2022. Researchers suspected the body was an asteroid until it made its way closer to the sun, which then caused it to brighten and produce the iconic comet tail. Why does this happen? The surface of a comet is typically solid ice that is then heated by the sun producing a gas that forms the tail.