The University of Arizona has shared an image snapped by NASA's Mars Reconnaissance Orbiter (MRO), and it appears to show the face of a massive teddy bear.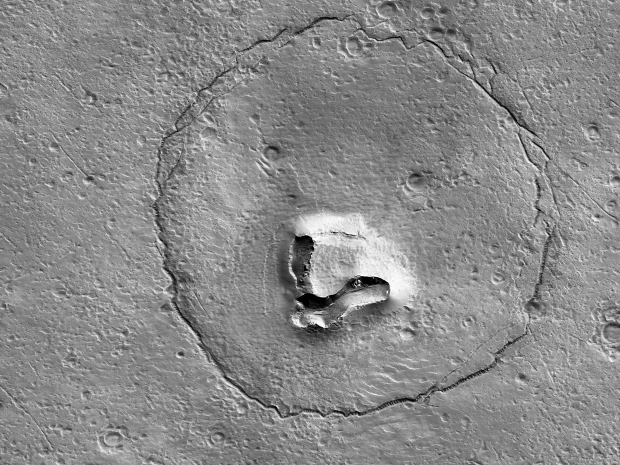 The image was snapped on December 12, 2022, and posted to the University of Arizona's blog on January 25. The blog post explains that MRO was flying overhead at approximately 156 miles when it took the photograph, which shows various geological formations across the surface of the Red Planet. The University of Arizona explains that when all of the geological formations are viewed together, the viewer may see a bear's face. Is it really a giant Martian bear?
Most likely not. Viewers that see the face within the collection of Mars' geology can attribute the thought to the human phenomenon called pareidolia, which is the tendency to see faces or meaning within an image of an object/s that has none. Technically speaking, there is a V-shaped hill that makes up the bear's nose, two impact craters make up the eyes, and a circular fracture pattern creates the head. UA writes on its blog that "Maybe just grin and bear it".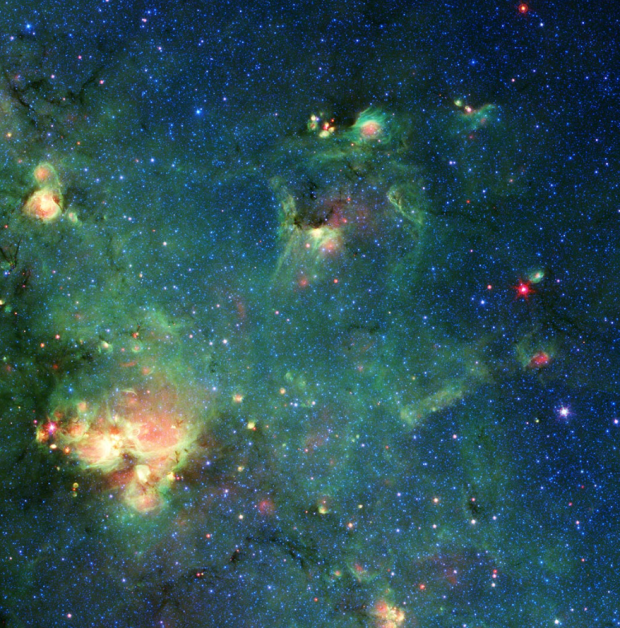 This isn't the first time that researchers have experienced pareidolia, as it was only last year that NASA took its official blog on its website to share an image of a "monster" star-forming region that resembled a cosmic Godzilla. The researcher behind the image, which can be seen above, explained that he wasn't looking for monsters in the photographs snapped by NASA's Spitzer Space Telescope, but upon glancing at a region of the sky, the outline of Godzilla jumped out at him.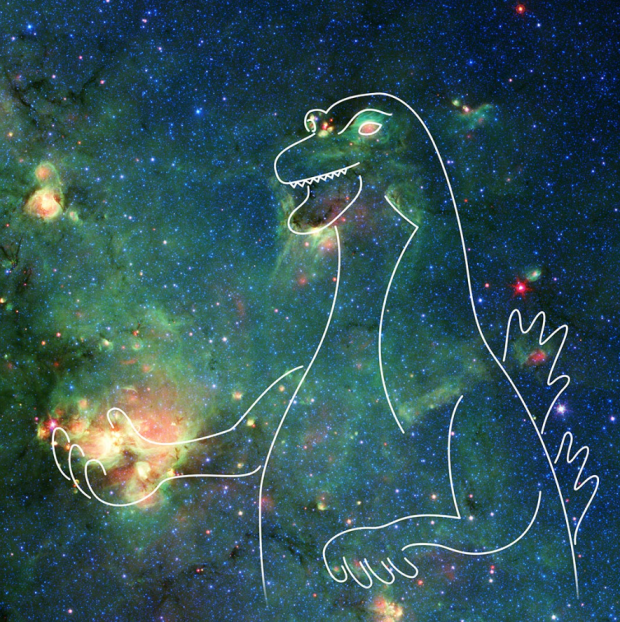 The researcher further explained that cropping different regions of the photographs brings out aspects of the image you may not have seen when first looking at it. The first details that jumped out to him for Godzilla to appear were its mouth and eyes.
In other space news, NASA's James Webb Space Telescope has experienced a glitch that has knocked out one of its main instruments. NASA has since given an update on the health of the space telescope and its road to recovery. For more information about that story, check out the below link.