Ubisoft has lowered its earnings forecast for the most important quarter of the year by over €100 million as it faces tough competition.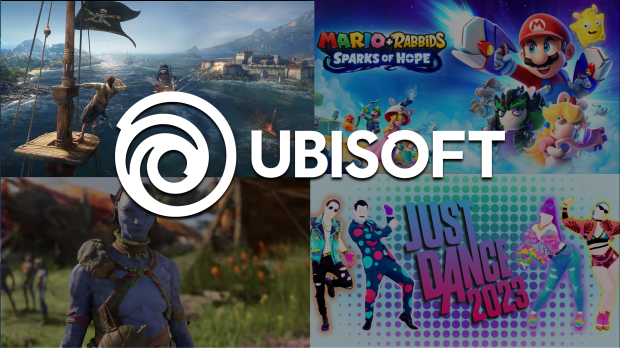 Ubisoft is not in a great place right now. While earnings are stable overall, the company made some announcements that have shocked investors and dropped share value. Three games have been cancelled and Ubisoft now expects to take a significant €500 million loss for the fiscal year. The situation is so serious that Ubisoft may actually sell some of its studios and/or games to reduce risks and costs.
Ubisoft also announced that new games like Mario+Rabbids Sparks of Hope and Just Dance 2023 did not sell very well. As a result of the disappointing game sales, Ubisoft now expects to make €100 million less from net bookings in the critical Q3 holiday period. This is significant because net bookings includes game sales and monetization. It's the major metric that helps define Ubisoft's performance.
The company now expects to make €725 million in Q3, as opposed to the €830 million it had expected to make. Context: These aren't absolutely terrible numbers, but the revision does represent the 3rd straight year of lowered net bookings. In 2020, for example, Ubisoft raked in over €1 billion net bookings, but that dropped to €746 million in 2021.
Here's what Ubisoft CEO Yves Guillemot had to say about the news:
"We are clearly disappointed by our recent performance. We are facing contrasted market dynamics as the industry continues to shift towards mega-brands and everlasting live games, in the context of worsening economic conditions affecting consumer spending.

"Despite excellent ratings and players' reception as well as an ambitious marketing plan, we were surprised by Mario + Rabbids: Sparks of Hope underperformance in the final weeks of 2022 and early January. Just Dance 2023 underperformed as well.

"Therefore, with the approval of the Board of Directors, we are taking additional important strategic and operational decisions today."
More Ubisoft news: