Ubisoft share value drops by over 12% as the company shocks investors with a new announcement.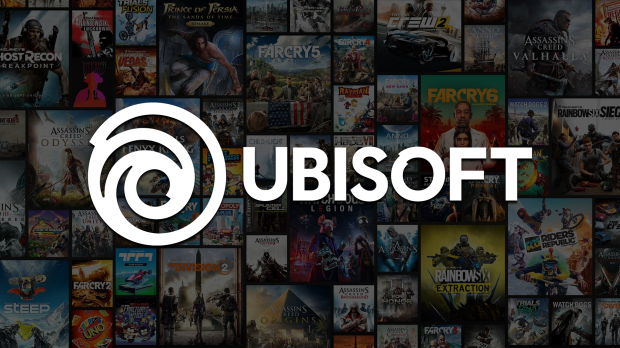 Ubisoft isn't in a great place right now and is prepared to take a short-term loss to get itself back on track. Ubisoft executive management held a conference to outline a new business plan that will make the publisher more lean and better equipped to navigate the current inflation- and recession-driven market.
The plan includes a few things that investors won't like. Ubisoft expects to record a 500 million Euro loss in non-IFRS operating income for Fiscal Year 2023. The loss is driven by the cancellation of three in-development projects, which has led to the depreciation of half a billion Euros of capitalized R&D. The company has previously expected non-IFRS operating income of about 400 million Euros, which would have represented the third straight year of declining profits.
Net bookings is also expected to slide by 10% year-over-year to deliver around 1.9 billion Euros.
"Ubisoft is revising its full year targets with net bookings expected to be down more than 10% year-on-year versus a prior expectation of up more than 10%. Non-IFRS operating income, reflecting lower net bookings, the postponement of Skull and Bones and the depreciation of capitalized R&D for around €500m, is now expected at -€500m versus €400m previously."
Read Also: Ubisoft may sell game franchises to reduce costs
The company says that these game cancellations will allow it to re-focus its efforts on live services and more guaranteed hits in popular brands. The idea is to reduce risks while also lowering spending and costs wherever possible.
On the day of the announcement, Ubisoft shares dived from 23.87 Euros on Euronext Paris to 18.83 Euros. Shares have somewhat stabilized at 20.79 Euros as of today.
Ubisoft's operating income is expected to stabilize during next year's Fiscal Year 2024 period and achieve 400 million Euros. FY24's lineup will include heavy-hitters like Assassin's Creed Mirage, the new Avatar Frontiers of Pandora game, Skull and Bones, and more projects.
"Ubisoft is introducing today its 2023-24 non-IFRS operating income target at around €400m reflecting necessary prudence in the current challenging environment, while still expecting an overall strong topline growth thanks to a materially stronger line-up."