AMD is currently dealing with the RMA issues surrounding faulty vapor chamber cooling in reference model Radeon RX 7900 XTX cards, so a report of older Radeon RX 6000s GPUs mysteriously failing is a little concerning. And bad timing.
Of course, the following is anecdotal and comes from a single outlet, KrisFix Germany, but the sample size is pretty significant. Several AMD Radeon RX 6000 series graphics cards (RX 6800 and RX 6900) have been sent to the shop for repair - 61 in total. And out of that batch, 48 have dead GPUs with the same shorted SOC rail and shorted memory rail. All cards were received over three weeks.
KrisFix also posted follow-up pictures to Facebook showcasing some seriously damaged cracked GPUs. He notes that receiving this many fault cards is unusual, especially with all of them showcasing the same DOA problems.
"I fix graphics cards on a daily basis and have never seen anything like this," KrisFix states in the video. As a repair shop, questions were asked about what users were doing at the time, with responses ranging from gaming to watching YouTube to simply doing nothing at all. The only common factor was that all cards used the latest AMD driver update from December 2022 - Adrenalin 22.11.2 (WHQL).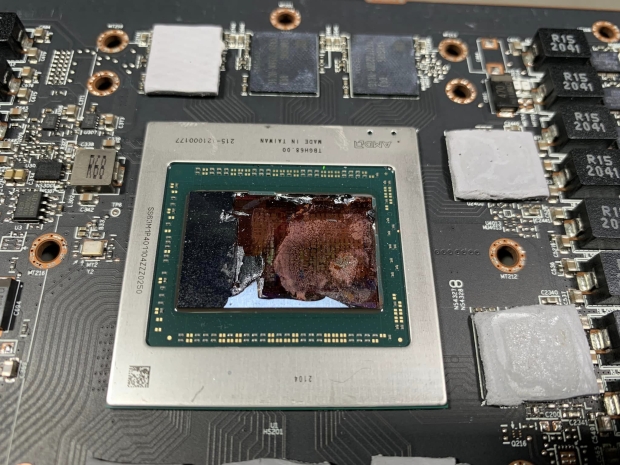 The video doesn't outline what specific models seem to be affected, with the card on display being an AMD reference design. Whether it's an issue related to the driver update and thermal protection or something else entirely, it looks serious enough to warrant a full investigation.