AMD has publicly acknowledged thermal issues that are pushing Radeon RX 7900 XTX video cards to abnormally high temps, but the company won't be able to offer new cards any time soon.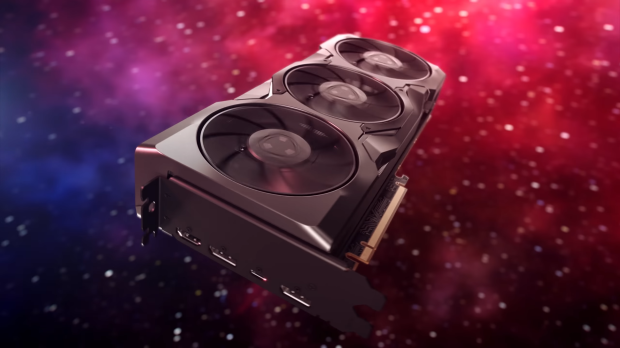 AMD has a big issue with its top-tier Navi 31 video cards. Faulty AMD reference RX 7900 XTX cards are being throttled to immensely high temperatures of up to 100-degrees Celsius during gaming sessions, especially at 4K 120FPS. AMD has officially recognized and commented on the problem, saying that temps are caused by a vapor chamber issue, but it could be while before affected consumers can RMA for a new replacement card.
Why? The short answer is that AMD has run out of stock and the company doesn't know when they'll get more RX 7900 XTX cards in.
Guru3D managed to get a hold of emails between consumers and AMD support:
"We understand that you want to trade in your RX 7900 XTX. It is important that you know that currently we cannot change your graphics card, since we do not have stock available in our warehouses.

"We can start the process as soon as the stock is renewed. But we currently don't have an estimated restock date. If you prefer a refund, we can start the process right away and send you the label to send us the graphics card. If you wish to wait for an RMA, please provide the following information:

- Maximum temperature and current temperature of the GPU

- How long does it take to reach that temperature?

- What application (game/benchmark/stress test) were you using when you noticed the temperature increase?"

"We are committed to resolving this issue with the affected cards. Customers experiencing these high temperatures should contact AMD Support ( https://www.amd.com/en/support/contact-call )."
AMD delivered the following statement to two outlets:
"It all comes down to a small batch of our vapor chambers having an issue; not enough water. And it's a very small percentage," AMD executive Scott Herkelman tells YouTuber Der8auer.
"We are working to determine the root cause of the unexpected throttling experience by some while using the AMD Radeon RX 7900 XTX graphics cards made by AMD," the company said in a statement provided to Gamers Nexus.
RX 7900 XTX partner cards from MSI, Sapphire, ASUS, AORUS, or PowerColor are not affected by the high temperature issues. The problem only affects reference cards that are specifically made by AMD.