It's been a strange few months of major GPU launches, from high launch pricing through to issues with new power connectors potentially melting and temperatures reaching their throttling point. The latter is an issue related to the recent launch of the flagship AMD Radeon RX 7900 XTX, where owners began reporting that GPU hot spot temperatures would hit 110 degrees Celsius.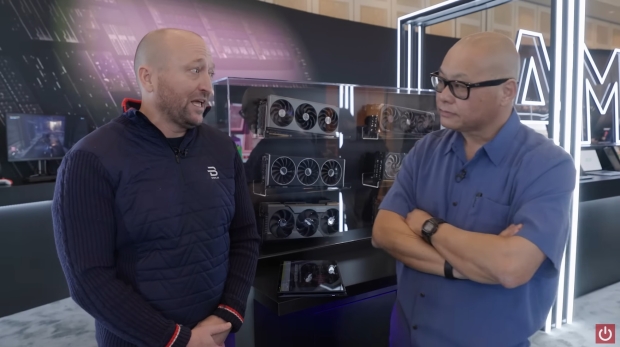 A detailed and in-depth report by the YouTube channel Der8auer investigated the issue and concluded that it was a fault with the cooling itself, with throttling impacting performance in the significant region of double digits. Summarising that the issue was directly related to the vapor chamber cooling; which has now been confirmed by AMD. Speaking with PCWorld's Gordon Mah Ung at CES 2023, Scott Herkelman, Senior Vice President and General Manager at AMD Radeon responded to confirm that the issue is indeed serious. But only affects a "small percentage" of cards.
Specifically, the AMD Radeon RX 7900 XTX models made by AMD. This means cards sold by AMD and partner cards with AMD reference cooling only. The lower-specced AMD Radeon RX 7900 XT models and cards with custom cooling aren't affected - so the issue isn't related to RDNA 3 architecture.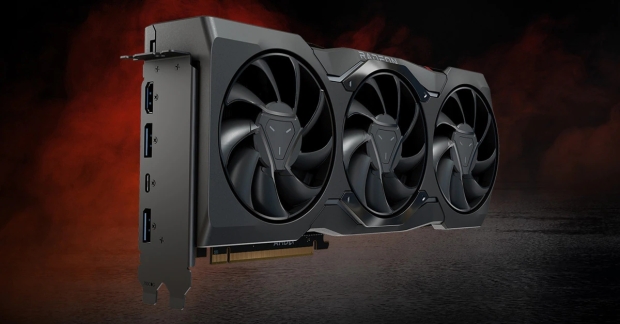 "For the last couple of weeks, we've been focused on 'What's going on here?'," Scott Herkelman says. "We had three things to look at. One, is there a safety concern? There's not a safety concern, we were able to root cause that. Is there a potential performance issue? What we found is that if you throttle at 110 degrees, in certain workloads you will see a small performance delta. And then we said we should root cause this, work out what's going on. And it all comes down to a small batch of our vapor chambers having an issue; not enough water. And it's a very small percentage."
This means that there are faulty AMD Radeon RX 7900 XTX out there, with specific numbers unknown. AMD is stating that it's a very small percentage and that units sold by AMD and partners with faulty cooling will be replaced with units that are thoroughly tested as working as intended. "We want you to have a great product and be confident in that product when you use it," Scott Herkelman adds, putting a cap on what has been an interesting few months of GPU news and releases.
You can watch the full response below.