A start-up company is shaking up the sculpture-making industry as its designed a robot that can produce marble sculptures extremely close to a human skill level.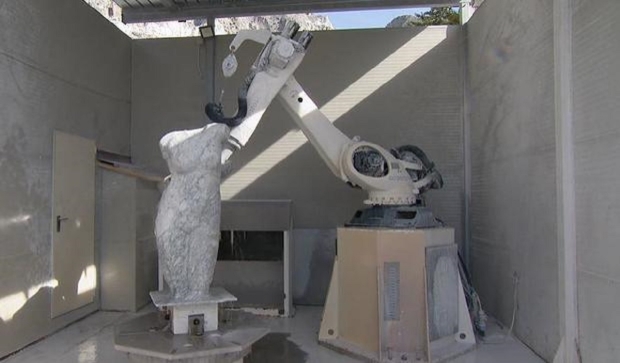 Marble sculptures have played a significant role in human history and continue to be an important form of artistic expression that has been used for thousands of years. Sculptures have been used to depict a wide range of important subjects, including gods and goddesses, emperors and kings, as well as everyday people. The ancient Greeks were particularly skilled at creating marble sculptures, and many of their works have survived to the present day and are on display.
In addition to their aesthetic value, marble sculptures have also been used as a means of preserving cultural and historical memories, as they can last for thousands of years. Famous figures such as Michelangelo and Canova spent hundreds, if not thousands of hours chipping away at their sculptures, but now a new player has entered the sculpture game and its called "1L". The robot stands at 13-feet tall and is designed to reduce the time required to create a sculpture by hand, which typically takes a couple of months.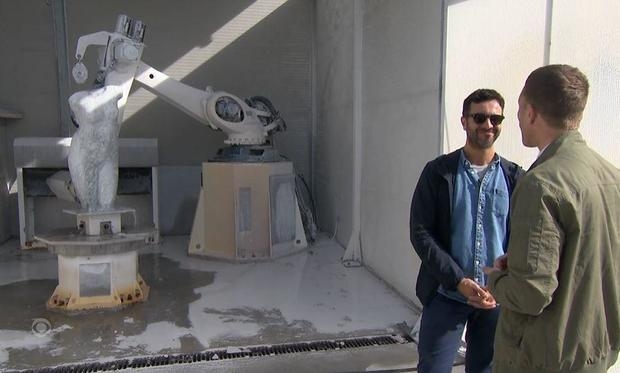 Giacomo Massari, the owner of Robotor, the company behind the creation of 1L, is working with artists such as Jeff Koons and Maurizio Cattelan to turn their ideas into 3D renderings that can then be fed into 1L which will produce their creation in sculpture form. Notably, Massari claims that 1L isn't as perfect as a learned artist, but its precision has reached the 99% percentile with Massari saying that "But it's still the human touch [that] makes the difference. That 1% is so important."
The creation of 1L doesn't have everyone in the art industry impressed as Florence Cathedral, sculptors such as Lorenzo Calcinai, who has been maintaining the Cathedral's sculptures by hand for many years says, "We risk forgetting how to work with our hands. I hope that a certain knowhow and knowledge will always remain, although the more we go forward, the harder it will be to preserve it."
Massari was asked what he thinks about robot such as 1L taking jobs away from artists. This is what he said, "Robot technology doesn't steal the job of the humans, but just improves it." As the robot inventor believes that art is related to the thought, and that if someone can imagine something its already a unique piece of art.
It remains to be seen how 1L and other technological innovations in this field will shape the future of the sculpture industry, but it is clear that they are already having a significant impact.