Meta's metaverse turned into laughing stock, gets savagely lampooned
After spending $18 billion on the metaverse and VR, Meta has shared an image that has been lampooned and ruthlessly mocked by gamers and consumers.
Published Aug 17, 2022 10:35 PM CDT
|
Updated Thu, Sep 8 2022 5:58 PM CDT
2 minutes & 25 seconds read time
Meta spent $18 billion on...this? Mark Zuckerberg shares a bewildering image of its hopeful metaverse world that backfires as gamers, users, and consumers lampoon its hollow and outdated portrayal.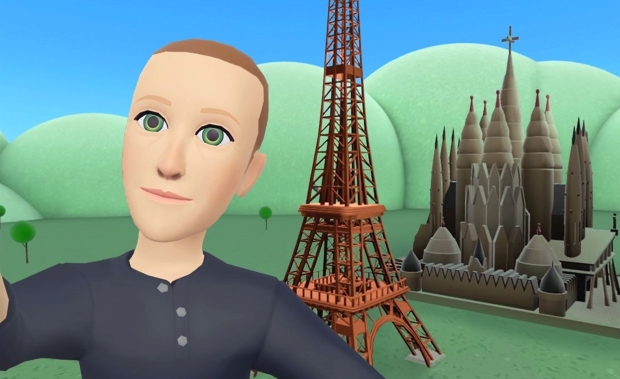 Meta's new Horizon Worlds is looking rough. The image speaks for itself and reminds me of those fake DS game covers that often pop up on game forums back in the mid-2000's. Meta has used Facebook's billion-dollar ad revenue to fund Horizon Worlds, a new platform that it hopes will pioneer the metaverse. The company, who changed their name from the one of the most iconic compound words in modern history to a moniker that reflect its new evangelized platform, spent $18 billion on its VR/metaverse plans since 2020.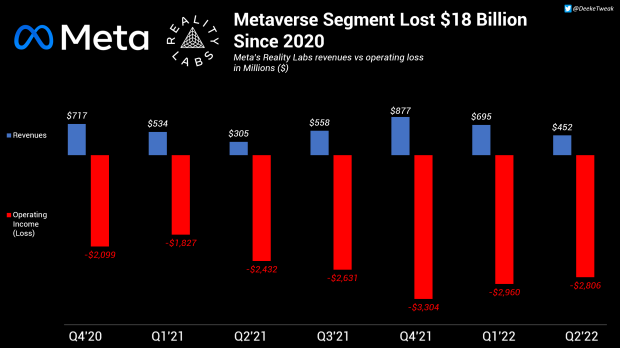 Meanwhile, Fortnite is running laps around Horizon Worlds with its usage of pop-culture references and continual expansion. Sure Fortnite is an actual game and Horizon Worlds is a watered-down version of PlayStation Home that aims to be ultra-monetized with cosmetics and eventually advertisements, but the integration of cross-media references and cultural icons remains the same and Meta could learn important lessons from Epic Games.
Instead it seems Meta is marching to the beat of its own drum and wants to pioneer web3 for one singular reason: Control. Meta has diverged from other competitors so it can define a new platform on a consumer, entertainment, and enterprise level. This is something Microsoft wants to do (and is doing) with its own metaverse plans, which are much more fleshed out.
Here's what Mark Zuckerberg told investors in a recent Q2 earnings call:
"The metaverse is a massive opportunity for a number of reasons. Most importantly, it enables deeper social experiences where you feel a realistic sense of presence with other people, no matter where they are - whether you're playing games or working for hours at a time, or you're just jumping in for just a minute at a time to say hi to a friend or collaborate on a project quickly. By helping develop these platforms, we're going to have the freedom to build these experiences the way we and the overall industry believe will be best rather than being limited by the constraints that competitors place on us, and our community, and on small businesses.

"Given some of the product and business constraints we face now, I feel even more strongly now that developing these platforms will unlock hundreds of billions of dollars, if not trillions, over time.

"This is obviously a very expensive undertaking over the next several years, but as the metaverse becomes more important in every part of how we live - from our social platforms and entertainment, to work and education and commerce - I'm confident that we're going to be glad that we played an important role in building this."
Related Tags