Bayonetta 3 finally gets an official release date on Nintendo Switch
After years of waiting, PlatinumGames and Nintendo have officially confirmed Bayonetta 3's release date on the Nintendo Switch.

Published Jul 13, 2022 12:10 PM CDT
|
Updated Thu, Aug 4 2022 10:27 PM CDT
The wait is finally over--Nintendo and PlatinumGames have officially confirmed Bayonetta's release date for 2022 on the Nintendo Switch.
Today Nintendo dropped a new Bayonetta 3 trailer that confirmed the game's release date for October 28, 2022, and also revealed some story elements and over-the-top chaos. The trailer showcased a new playable witch-in-training character called Viola, who has some distinct rebellious DmC Nero vibes and uses a unique blend of witchcraft and samurai swords.
Bayonetta and Viola travel through different areas, tackling hulking demon monstrosities along the way. There's mention of the Alphaverse which could indicate time or dimension-traveling, too.
With Bayonetta 3 on the slate, Nintendo's game release schedule is looking quite captivating:
Live a Live - July 22

Xenoblade Chronicles 3 - July 29

Splatoon 3 - September 9

Bayonetta 3 - October 28

Pokemon Scarlet & Violet - November 18
Bayonetta 3 is currently available for pre-order on the Nintendo eShop. Check below for more information about the game.
Bayonetta struts through multiple locations in an all-new, over-the-top climax action game. Sporting a wicked new ensemble and somehow familiar pigtails, the titular Umbra Witch must face a mysterious evil using her signature guns and time-slowing Witch Time ability. This time, invading manmade bioweapons called Homunculi find themselves in Bayonetta's crosshairs.

Get ready for a devilishly good time

Tap into Bayonetta's naughtier side with Demon Masquerade, a new ability that channels the demon linked to her weapon allowing for some exciting action options, not to mention some hair-raising combos. She can also summon her demonic darlings like Gomorrah, Malphas, and Phantasmaraneae during battle, unleashing their demonic powers in the heat of combat and in new, larger-than-life battles where you directly control the action.

A bounty of Bayonettas

Fight your way through the streets of Tokyo, the mountains of China, and many other locales! Along the way you'll meet a virtual coven of Bayonettas, each more fabulous than the last. You'll also slash and slay as Viola, a feisty witch in training who fights with a sword and a capricious companion, the demon Cheshire. Find out what fate awaits Bayonetta, and if this arcane alliance can really save reality!

Mysterious life forms appearing to be neither angel nor demon attack amid the ravaged streets of the Shibuya area of Tokyo, where Bayonetta then makes a graceful appearance. Why is she in Tokyo? And how far-reaching is the invasion of this new enemy?

See new gameplay elements like Demon Masquerade, where Bayonetta fuses with an Infernal Demon to wield even more formidable magic power, and Demon Slave, which lets Bayonetta control Infernal Demons at will to obliterate enemies.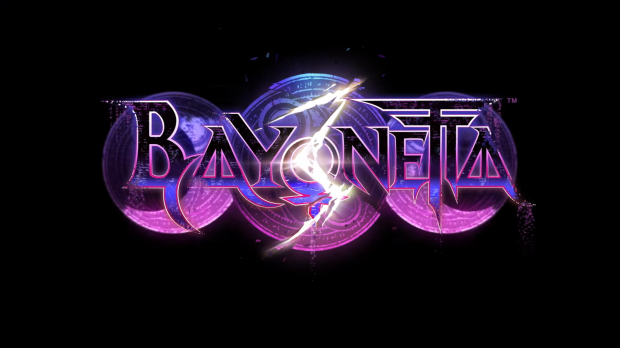 Related Tags