Routine sci-fi game: Alien Isolation meets Backrooms analog horror
After many years on hiatus, Lunar Software is back with its sci-horror game Routine, which is like Backrooms x Alien Isolation.

Published Jun 9, 2022 3:49 PM CDT
|
Updated Sun, Jul 3 2022 8:53 AM CDT
What if Alien Isolation merged with horror film V/H/S with a splash of found-footage Backrooms weirdness? Then you'd have Routine, a sci-fi thriller announced many years ago.
Remember Routine? You probably don't. It was a sci-horror game originally revealed in 2012 and set for a release in 2017, but it disappeared for years. Now it's back, and it looks better than ever. The game has been re-announced for PC, Xbox Series X/S, Xbox One, and Game Pass.
Sadly there's no release date. Lunar Software, the smaller indie dev working on Routine, says it "won't make the mistake of sharing a release date until we're entirely confident we can hit it." The studio says that the 10-year hiatus was due to financial struggles, but teaming up with Raw Fury has resurrected the Routine project.
Another cool tidbit: Mick Gordon, who did the soundtrack for Doom Eternal, is working on music for the game.
ROUTINE is a First Person Sci-Fi Horror title set on an abandoned Lunar base designed around an 80's vision of the future.

Curious exploration turns into a need for survival when a lunar base goes completely quiet. Searching for answers puts you face to face with an enemy who is certain the main threat is you. Discoveries lead to deeper unknowns and the only way to go is forward.

EXPLORE: Roam through contrasting sectors of the Lunar station, from abandoned malls to deteriorating Living Quarters.

IMMERSE: Full Body Awareness, Deadzone Aiming & minimal UI help create a gripping and atmospheric experience.

UPGRADE: Discover modules that unlock new functionality for the Cosmonaut Assistance Tool (C.A.T.)

SURVIVE: Run, hide, or attempt to defend yourself using the C.A.T. as a last resort.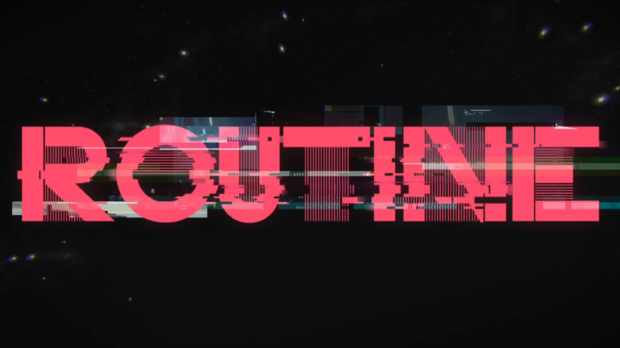 Related Tags