Warzone 2 resets all progress, no unlocks will carry over from Warzone
Warzone 2.0 is coming with Modern Warfare 2, but all progress, content and unlocks from the original Warzone won't carry over.

Published Thu, Jun 9 2022 1:11 PM CDT
|
Updated Sun, Jul 3 2022 2:03 AM CDT
Modern Warfare 2 will introduce a new standalone Warzone BR that completely resets all progress from Warzone 2020.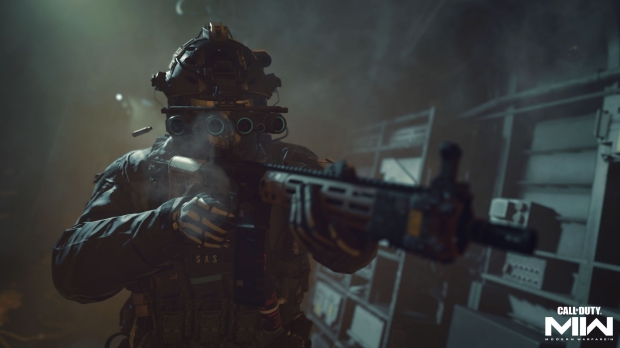 Warzone 2.0 is coming later this year as a separate game, complete with its own progression system and content. Infinity Ward has confirmed that the new Warzone 2.0 will basically reboot the battle royale and that original content, unlocks, and progression from Warzone 1.0 will not carry over.
The reason for this is Warzone 2.0's massive technical overhaul. Infinity Ward and Activision have unified the engines that power both Call of Duty's mainline game and Warzone together. The Call of Duty franchise will be using a new next-gen games engine starting with Modern Warfare 2 and Warzone 2.0. Upgrades include higher resolution textures, optimization upgrades, and more.
Modern Warfare 2 releases October 28, 2022 on PS4, PS5, Xbox One, Xbox Series X/S and PC.
October 28 marks a new beginning for Call of Duty, starting with the release of Modern Warfare II. Soon after, a wholly new Warzone will launch as an extension of the Modern Warfare II universe. With it comes new technology, new features, and new gameplay that work seamlessly together.

Throughout, we have taken a wide range of community feedback to heart. In order to fully deliver this state-of-the-art experience, Warzone 2.0 will feature new Modern Warfare II content and systems with brand-new progression and inventories. Today's Warzone will continue as a separate experience that will include a continuation of player progression and inventories within that Warzone experience. We can't wait to share more details soon.

Development on the all-new, dynamic Warzone 2.0 experience is also being led by Infinity Ward, along with Raven Software. The new, free-to-play battle royale Warzone also features the same technology powering Modern Warfare II, so both titles leverage the Call of Duty engine that first debuted with Modern Warfare (2019), providing the most seamless and advanced Call of Duty experiences ever.

In addition, expect more intel on a new sandbox mode and the brand-new playspace as we get closer to launch.
Related Tags